So, earlier today, I told you that whilst the L'Occitane Angelica Hydration Cream was a pretty decent moisturizer, it didn't quite tick all my boxes. I'm not quite sure why myself. I'm usually a lot more forgiving 😛
But there is one product in the Angelica range that did tick all the right boxes – the L'Occitane Angelica Face Toner.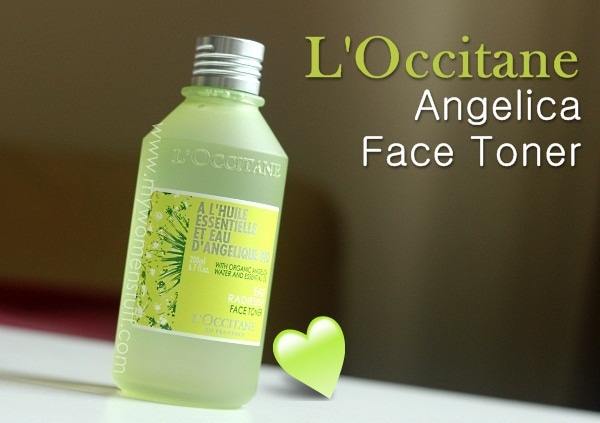 This is an alcohol free face toner infused with the Angelica water and Angelica essential oil which as we learnt earlier this morning, has hydrating and skin repairing qualities. Like the Hydration Cream, this toner smells green. I swear its like a cucumber-parsley mix which isn't unpleasant but is very green. To me, the scent isn't as strong as that in the cream and does not linger on the skin.
Part of the reason I like this toner after trying the tester size that was provided to me, is because it does not dry the skin. I wet a cotton pad and wipe it over my skin and it feels refreshed, and clean and not drying at all. The other reason I like this is because I can also use it as a mask! 😀