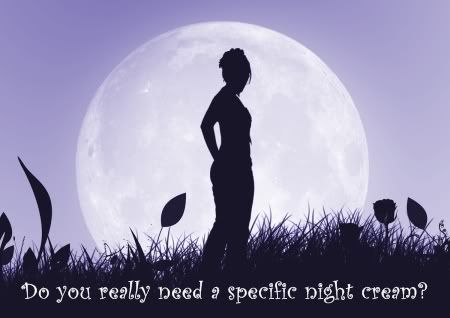 Is night cream a necessity or is it just a marketing ploy to make us women buy more products than we really need? That, ladies is my point to ponder for the day 🙂
Could we not just use one cream for both day and night? After all if you look at the instructions on the labels or box your creams come in, you will notice that some creams or lotions say that you can use it day and night. So, why is there a market for night creams?
We have been bombarded in the media telling us that we need night creams which are richer to protect and nourish our skin as we sleep. In many cases, you will find that night creams do have an oilier and heavier feel to them. Most brands from drugstore or pharmacy brands to high end department store brands will have day and night versions of the same cream purportedly to address different concerns. In many cases day creams will (or should) contain SPF sunscreen while night creams don't.