Gloomy times are ahead in the financial sector. For those of us with jobs to keep, I reckon we are holding on as best we can while trying to find a better wat to spend our hard earned money.
But will you save on your skincare?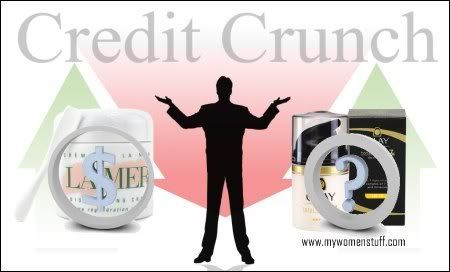 These are my thoughts and I'd love to hear yours so do share in the comments below.
I personally will not save on my skincare.
Skin Care is very personal and individual to your skin
The main reason is that skincare is something I don't mess around with (unless I'm testing a product for a review). At the end of the day, unless I find something cheaper that works as well as the item I'm using, I will not switch. I believe most people are the same.
You can spend more money looking for a cheaper alternative
You can actually spend MORE looking for something cheaper that suits your skin rather than just sticking to your regular department store brand that works. I have personal experience of this – I ended up spending 3 times the amount on 3 different products which did the work of one relatively expensive product. So, if you have something that works, stick with it, be it expensive or cheap!
My present skincare regime is already affordable
A majority of my skincare products are already pretty cheap as they come. I'm lucky that way I guess 🙂 I do tend to pick my skincare up from the pharmacies (drugstores) and during sales so I can't possibly go any cheaper!
My present skincare regime is as follows:-
Morning
Boots Tea Tree Oil foaming cleanser (or any old cleanser)
Eucerin White Solution SPF40
Evening
I reckon I'm not really burning a hole in my pocket with my present skincare regime so I'd stick with this even during the tough times ahead.
Will you ditch what you are using now (if its an expensive product) and look for a cheaper alternative? Have you already found a cheaper alternative? Do share!
Stay beautiful,
Paris B