Marilyn Monroe was famously quoted as saying that what she wore to bed was just a few drops of Chanel No. 5. There and then, a legend was born. No other brand could have asked for a more fitting nor resounding endorsement.
Keeping in mind how sexy the idea of wearing JUST Chanel No. 5 to bed, I think it fitting therefore that Chanel has released their most famous perfume in a very special limited edition Chanel No. 5 red bottle.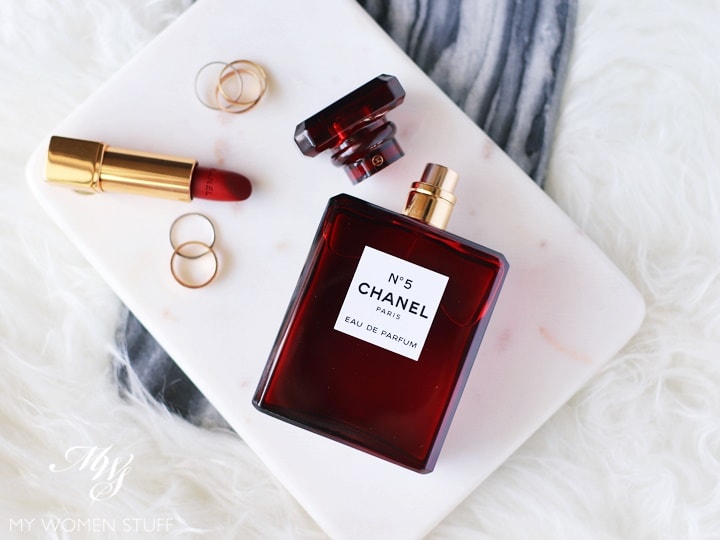 The classic lines of the original bottle are retained. The difference lies in the special deep ruby red glass bottle, with its sleek lines, and faceted stopper. The gold spray nozzle adds a festive, luxurious touch.
But do you know that I'd never properly worn this iconic perfume before this? Have you? 😀