I happened to pass by an Estee Lauder and Lancome counter yesterday so I decided to stop and ask about the new vibrating mascara available in both brands. Needless to say, I got blank stares and was promoted some new non-vibrating mascaras. Sigh…
But all was not lost because it was the launch of the new Chocolate Decadence collection by Estee Lauder for Fall 2008! I'd been watching out for this one mostly because of the packaging.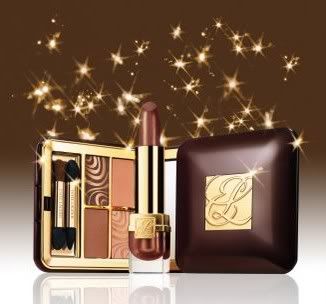 The Estee Lauder counter at Isetan KLCC has it all and it was looking good. I'd say though that in line with the chocolate theme, everything is a little too brown and too warm for my liking. That said, I could not resist testing out the eyeshadows and the shimmer powder!
I swatched the colours and wanted a photo but got sucked into having the eyeshadows tested on me and the colours were wiped off later. Boo… I'll explain why in a minute. Continue Reading