Yesterday, when I Tweeted that I'd picked up Porcelain Pink – a MAC Mineralize Skin Finish powder, I received a slew of Twitter replies ranging from the  incredulous to surprise. Yes, my reputation for disliking MAC must be THAT obvious eh? 😉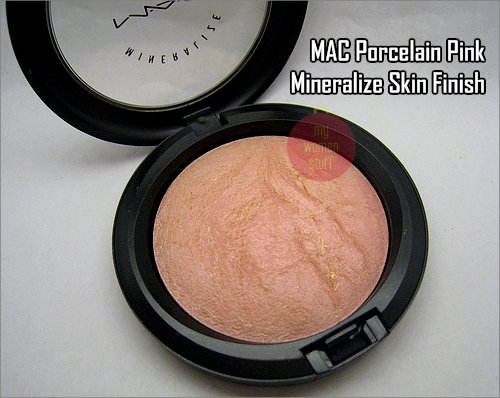 I like to give brands a fair chance because there are always hits and misses. So yesterday, I walked into the MAC store at Pavilion Kuala Lumpur where I received some pretty good service by my standards.
There were a couple of girls chatting away and ignoring my presence but a friendly male sales assistant came up to offer his help without being intrusive. He let me play with everything at the counters, wander all over the store and only when I asked for his help did he come on over to assist. Personally I like that because I can usually tell whether I want something off the bat without someone hanging onto my coat-tails. But that's me and perhaps others might not like that. All in all, I've had 2 good experiences with MAC at Pavilion Kuala Lumpur now (both with male SAs) and if I go back to MAC, it will probably be there.
So onto Porcelain Pink! The Mineralize Skin Finish I'd been eyeing since its debut in 2004. Don't ask me why I did not get it then – its one of those things. So after a couple of re-releases and now re-released again with Color Craft, I strolled off to eye it and possibly buy it.