Speakest thou the language of love?
So asketh John Galliano in his newest fragrance – Parlez-moi d'Amour, launched recently.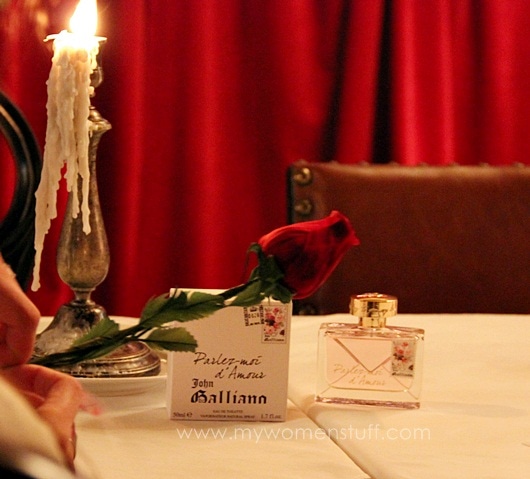 Despite his fall from grace at the House of Dior recently, I cannot help but recall that it is L'enfant terrible John Galliano who galvanized the House of Dior, making the by now iconic Lady Dior and Cannage print truly signature Dior couture.
Parlez-moi d'Amour is a young fragrance, fronted by Taylor Momsen (I'm sorry I'm totally out of things but who is she?!) and the sweet floral scent is also targeted at the younger crowd. I happen to love the bottle. It is made to resemble an envelope with a "stamp" in the top right corner. The box it comes in looks just like an envelope in which a love letter would arrive, also with a stamp in the top right corner. And around the gold cap is engraved a sweet romantic message. It is a romantic fragrance to tell us to stop a while and enjoy the romance in this fast paced world of emails and texts. Letter writing is a dying art.
I love the whole look and feel of the fragrance bottle and the back story, but I do find the scent a little sweet and too floral for me. The scent I much much prefer is the John Galliano Eau de Toilette that comes in a gorgeous elegant bottle styled like a draped dress.