I believe these wildly popular balm stains from Revlon arrived on our shores towards the end of 2012. So wildly popular, they eclipsed the popularity of the Revlon Lip Butters. Now that's quite a feat don't you agree? I thought the Lip Butter craze was bad enough!
Yet, I will understand the craze for the Revlon Just Bitten Kissable Balm Stains. They have been touted by many to be the drugstore or low end version of the other wildly popular stick lipbalm – Clinique Chubby Stick. This is where I will disagree wholeheartedly with all comparisons and allegations of dupes. The Revlon and Clinique lipbalm sticks are NOTHING like each other. Nothing. Thinking they are will leave you disappointed.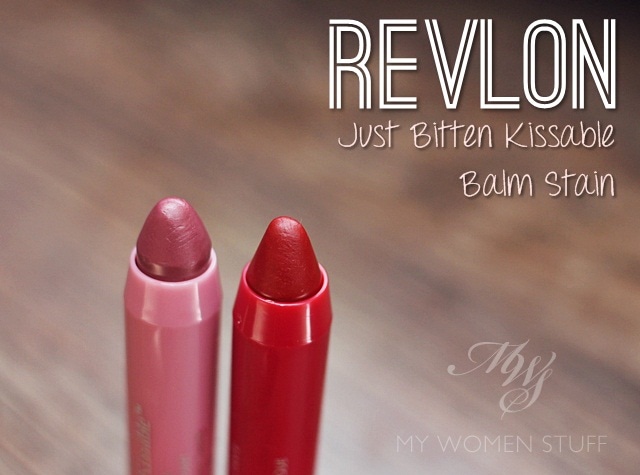 You see, the Clinique Chubby Stick is a tinted lipbalm (for the record, I don't like them. They dry out my lips) Expect colour to be sheer and for it to provide your lips with more moisture. The Revlon Just Bitten Kissable Balm Stains are lipbalm stains. The "Stain" bit is a give away that it will offer more pigment and also last on lips. Chalk and cheese, if you ask me. If there is a "dupe" I would compare these to the Clinique Chubby Stick Intense versions with a caveat that the Clinique ones aren't as long lasting.
I picked up the Just Bitten Kissable Balm Stain in Honey and Romantic at the peak of the craze. I didn't like them. I told all my friends so. I found it drying and it didn't feel right. Then 2 months ago, I rediscovered these in my drawer and thought I'd use them again just to see if my opinion had changed. Much to my surprise, 6 months down the road, I find myself using these almost regularly and I don't even know how or why it works. Now, it just does! I'm weird 😛