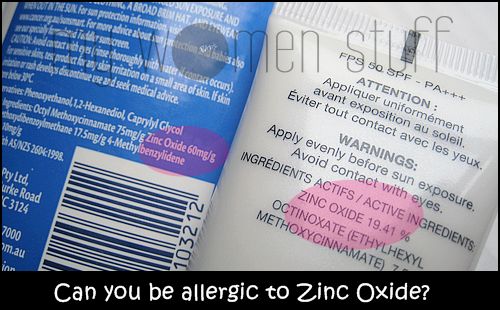 I'd read so much about zinc oxide and how its THE BEST UV blocker out there, blocking both UV-A and UV-B rays effectively. Zinc Oxide is also recommended for people with sensitive skin because its a physical blocker and therefore less likely to irritate skin unlike chemical blockers.
So of course I had to try sunscreens with Zinc Oxide – its supposed to be the best after all!
I tried 3 different types – 2 on my face and 1 only on my arms. The ones I tried were the Australian Cancer Council Ultra sunscreen (only on arms), Diorsnow Sublissime UV Ultimate Whitening SPF50 PA+++ and Sunplay Skin Aqua UV Moisture Milk (both on face).
Sunscreen with Zinc Oxide clogged my pores
To my surprise, within 2 days I found myself getting clogged pores and breaking out from the Sunplay Skin Aqua and DiorSnow sunscreen. I'd actually picked up the DiorSnow sunscreen because it contains a high percentage of zinc oxide – they actually tell you that it contains 19.41%!
I was not sure if it was the sunscreens so I went back to all my usual non-irritating skincare and added back the sunscreens one by one. And true enough, the clogged pores and acne returned, mostly on my chin and along the jawline.
I struggled to get my skin under control and cut out everything including the sunscreen, going back to my Eucerin White Solution Treatment SPF40 with Tinosorb – a chemical sunscreen. Guess what? My skin is now under control and healing and no more clogged pores than usual!

Can Zinc Oxide clog pores?
I wondered if it might be zinc oxide that was causing my clogged pores and acne. I tried doing a search online but there weren't many results that could help me. Most articles on sunscreen will in fact tell you to try zinc oxide if you have sensitive skin!
However, I saw a small mention on cosmeticscop that said that Zinc Oxide can clog pores in oily skin. I don't have very oily skin but I started thinking that if it could clog pores in oily skin means it could clog pores, period! I also saw some other articles that said that if you are allergic to zinc then you might want to steer clear of zinc oxide. I have no known allergy to zinc and all it does is give me clogged pores not cause my skin to burn like some people reported. Interestingly I have not had an adverse reaction to Titanium Dioxide so I'm sticking to this as a physical blocker.
Chemical Sunscreens work better for me
I have since realised that my skin works well with chemical sunscreens or chemical combined with Titanium Dioxide. I used to use L'oreal UV Perfect with Mexoryl without problems. Eucerin White Solution has Tinosorb (chemical) and also Titanium Dioxide and I went back to it after nearly 2 months of experimentation. My latest love is La Roche-Posay Anthelios XL which works a treat for me! My skin has less issues and actually looks better now. I thought it was some other creams at first, but I'm now using those creams and still not having problems so my hunch must be right and it must be zinc oxide making life hell for me.
Note: I'm not saying those sunscreens I tried are no good. I know of many who actually love them because they work for them. They just don't work for me – boo!
This has been educational for me. It reinforces the fact that what works for everyone may not work for just anyone because we are all different and so are our skin tolerances. It also tells me I should just stick to the sunscreen that works for me and I think this time I will… until I stray again 😉
Do you have a sunscreen allergy story to share or how a sunscreen that works for everyone does not work for you? We might all learn a thing or two or use it as a reference 🙂
Stay beautiful
Paris B