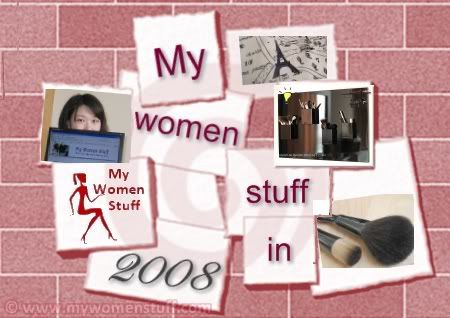 As 2008 draws to a close, I'd like to take a moment to reflect on the past year and also, to thank all readers for all the support I have received thus far. I'll be honest – the support from you is what keeps me going even though sometimes, when I get hit by writer's block, I have this urge to say "Dash it all!" and its what has turned this site from something of a little hobby to a bit of a part time job.  But I have enjoyed it and am still enjoying it and I hope you are too! The other side of things has seen some readers and fellow bloggers become friends and some pretty good friends at that!
I'd also like to express my appreciation to all the sponsors of the Giveaways that I've had in 2008. There were a few sponsored ones held and quite a few happy winners. I hope to continue to receive support from sponsors in 2009 so there will be even more giveaways and even more happy winners in 2009. I am currently working on something slated for the first quarter of 2009 and I think it will be fun so watch out for it. 🙂
In review, 2008 has been a momentous year for me, where I think I finally found and set the direction My Women Stuff was heading towards. I am thankful for any bit of traffic I get and I am thankful for everyone of you sharing it with me 🙂 Here's some of the more popular posts in 2008 on My Women Stuff – some are what I enjoyed writing most, others are what you enjoyed most and some are just milestones I'd like to mark.
January
Buying makeup on a budget – was it a dire prediction of things to come at the end of 2008? 🙂 Some products may no longer be available or I might have changed my mind but the principle remains sound.
February
More makeup on a budget and some discussion on cosmetic companies that test on animals.

March
My Women Stuff celebrated its first year of existence and Make Up For Ever Super Matte loose powder got some lovin'! It still remains a staple in my arsenal.
April
I ran my first giveaway with Revlon and I also found NYX Cosmetics in Singapore. A highlight of the month for me was a feature in the New Straits Times newspaper 😀
Continue Reading