When one of my favourite lipsticks got discontinued, I wept a little tear. The Dior Serum de Rouge was one of my favourite lipsticks ever, despite their hefty pricetag and rather boring colour selection. I had, and went through quite a few, which would have landed me in the poorhouse, but I loved it and Mom loved it. And then they only went and discontinued it. Sigh…
So, when I spotted the Chanel Rouge Coco Stylo lipstick launching recently, my eyes gleamed.
Oh hello there, balm-gloss-lipstick hybrids in a twist-up pen! 😀 Where have I seen you before? 😉
The Chanel Rouge Coco Stylo lipsticks are creamy lipsticks that are formulated to be very creamy and smooth and balmy on lips. I can attest to them feeling ever so comfortable, and moisturising, although there is one thing I wish they could have done better with.
The scent. I'm not much of a fan of scents in lip products. My lips are too near to my nose, and scents in lip products tend to linger. While I'm not too surprised that these Chanel lipsticks are scented, I was hoping they wouldn't be. After all, the new Rouge Coco Ultra Hydrating Lip Colour, which I also thoroughly enjoy using, are unscented. They should have kept it that way.
The other downside is the texture. I find the texture very very soft. While, this makes it very creamy and imparts colour on your lips like a dream, it also makes the lipstick liable to smear and break off around the edges.
Because this is a twist-up mechanism, you might be tempted to twist up a sizeable amount, before applying to your lips. I'd caution against that, because you will quite likely find the tip of the product breaking off, causing an unholy mess, and also find yourself putting too much product on your lips and then desperately trying to clean it off.
Instead, I'd only suggest twisting it just once, to expose a tiny amount, and then apply it to your lips. The formula is beautiful. It is like smearing a liquid cream all over your lips, and I find the texture semi-opaque. What this means is that the colour in the tube might not look as intense on your lips (depending on how pigmented your lips are) but it allows you to wear deeper/brighter colours if you're not brave enough to at the best of times. The creamy texture is glossy on your lips, and for me, not drying albeit it isn't terribly moisturising either. But I find it very comfortable, although the formula means it doesn't last as well as something that is a little drier. Still, it's an excuse to actually swipe more colour on! 🙂
As for the packaging, another reason to not twist up too much product is because you may not be able to retract it. I am able to, but that's because I only twisted it up 2-3 times. If you twist it up more, I'm unable to say if it will retract, and if it doesn't, that will be a messy (and expensive) mistake!
I have 3 shades to show you, and I have a strong feeling I might be picking up one or two more of the brighter shades, because I think the formula is absolutely lovely!
The 3 shades of the Rouge Coco Stylo that I have are as follows:-
202 Conte – This looks like a light warm pink in tube, and is not one I'd pick for myself because it's not a colour I'd use. When applied to my fairly pigmented lips, the colour isn't too noticeable, and it gives a lovely glossy sheen, but as you can see, does not look exactly as it does in tube. If you want something pink, this isn't one to pick, but if you want to wear a pink without it looking too pink, you might like this because I find the formula a little more sheer than the other 2 shades featured here.
218 Script – Again, this isn't a colour I'd pick for myself. In tube, it is a brown that I usually shy away from. However, because of the semi-opacity of the texture, the brown allows the red in my lips to come through and tempers the dull colour. This too gives my lips a lovely sheen, and is a surprisingly wearable colour for me.
212 Recit – Regulars will know that if I were to pick a shade from the 3 available, this would be the one I'd pick. In the tube, Recit looks like a deep plummy red. However, on my lips, I found that it applied a deep red that I found very flattering! I wasn't too excited about how it looked in the tube. This colour seemed the more pigmented and opaque of the 3 featured here, and it wasn't as glossy as well, although the creamy formula and texture does make it a little harder to colour within the lines.
For an idea of how it looks when I wear it in a full face of makeup, here are a couple of quick looks. The makeup is the same, I only changed the lip colours.
You may notice that Conte gives my lips a hint of pink, but does not otherwise look very obvious on. On my arm, it looks much more pink, but then I don't wear lipsticks on my arm. Script on my arm looks a straight brown, but on lips is far more flattering. Ditto Recit – less opaque on my arm than it looks on my lips but a lovely lip that brightens the look. I don't personally consider these sheer as they are fairly pigmented when you swipe them on. However, different shades might appear differently on different lips and skin tones and that's what makes the difference. These aren't sheer, the way a lip balm is (they are not lip balms), but I'd say they're semi-opaque and creamy.
In general, I can safely say that I love these lipsticks. It's like the Dior Serum de Rouge reincarnated in the House of Chanel, and that makes me happy! I'd be happier of course, if there was no scent, but you know, I'll quit while I'm ahead 😀
IN A NUTSHELL

The Chanel Rouge Coco Stylo lipsticks will please whoever used to love the discontinued Dior Serum de Rouge lipsticks. The formula is creamy, balmy, moisturising and semi-opaque with very safe, wearable shades available in the range. I do find that it feels a little soft, and if you twist up too much, it is liable to smear and be messy around the edges. They will transfer, although I find them fairly long-lasting. I don't have a lot of complaints, mostly because I like formula like this, and because it feels so comfortable. What I didn't like was the scent, but we can't have it all, I guess!

PROS: Moisturising, Creamy and semi-opaque in 1 swipe, Easy to use, Portable, Unexciting but wearable colours, Lightweight and comfortable on lips

CONS: Twist up packaging may not retract, The soft formula is liable to mess up the packaging, Scented

WHO WILL LIKE THIS: Anyone who likes creamy, moisturising lipsticks, Anyone who used to be a fan of the discontinued Dior Serum de Rouge

PRICE: RM115 | US$37 – 8 colours available for now

AVAILABILITY: Chanel counters, boutiques, Chanel Online, Nordstrom, Saks 5th Avenue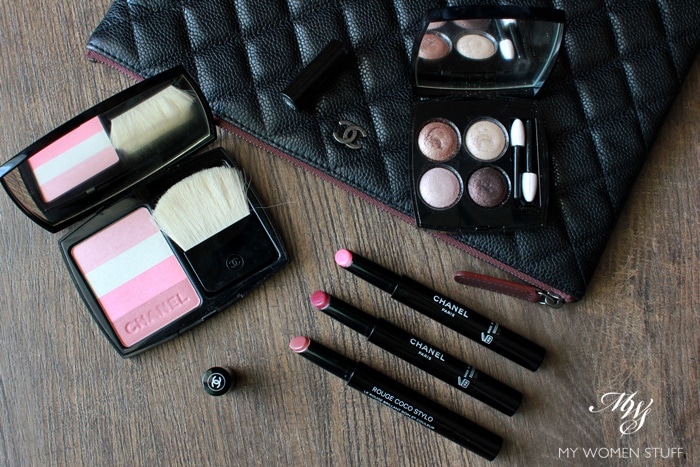 Are these lipsticks something you'd like to check out? Have you tried them?
There are only 8 shades available and I think I might like to check out Roman (pink-red), Histoire (coral-red) and Message (plum-red). But you know what? I might just want to check them ALL out – the formula is sublime! (and I don't say that lightly!) 😀
Paris B