If there's one thing I love other than beauty (naturallement!) is travel. Its what keeps me going at work, knowing that what I do helps fund my wanderlust. And when I travel, I rarely carry my favourite scents with me, because a) I don't have miniatures of them; b) some if not all bottles aren't travel friendly and c) I don't decant anything much less fragrances. So, when I received a surprise gift of the J'adore Purse Spray for my birthday, I could not contain a little squeal of delight. Here finally, was one of my favourite scents in a travel spray!
As you can see, the regular J'adore bottle isn't conducive to travel at all. The long neck and cap, albeit elegant does not lend itself well to packaging, and the glass bottle would be a disaster if it broke. When I travel I tend to carry with me random perfume miniatures I pick up here and there but some scents aren't something I particularly like. I realise there are travel perfume sprays available, where you can decant your favourite perfume to take on the go but lets just say I don't quite like doing because I'm a klutz and perfumes are expensive things to make a mistake with, and the design is lost. Call it a personal quirk.
This one from Dior comes as a case, with 3 x 20ml refills. Its very handy, because its small enough to fit in your handbag, yet large enough to hold comfortably in your hand.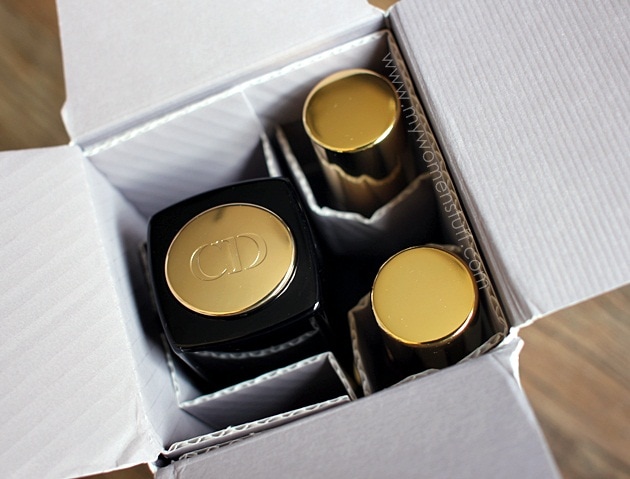 The case itself is very sleek with the distinctive cannage print in gold around the bottom of the case, contrasted with the signature deep blue Dior packaging. As you can see, the size isn't terribly large, yet sits comfortably in my hand and has a decent heft.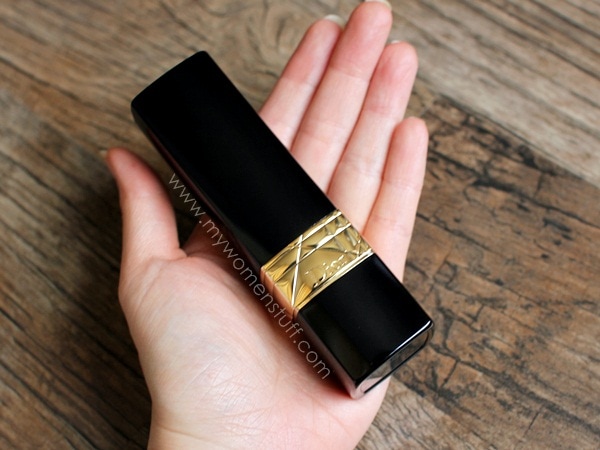 When I first received it, I almost broke the case, trying to separate the top half from the bottom half. I mean, its only natural to do that to get to the spray right? 😛 No? Well, don't. The case operates on a twist mechanism, rather like a lipstick.
So, you twist the case and the gold cap will reveal itself as the spray. Twist it back, and it goes back to being a sleek case again. And as you might expect, the thought that went into the packaging was really something. The lines of the square tube are hardly disturbed, because by the time you fully expose the spray pump, the lines of the top half will realign with the bottom.
Did you see that? On the left, the line is all off, but on the right, once the pump is fully expose, the line of the tube is all sleek and smooth again. I appreciated that!
There are instructions in the box on how to replace the perfume refills, but I had a tough time initially too. The key here is not to be rough with the packaging (unlike me 😛 ) To change the perfume refill, twist up to expose the spray, grip the gold spray bit and gently but firmly, tug on it.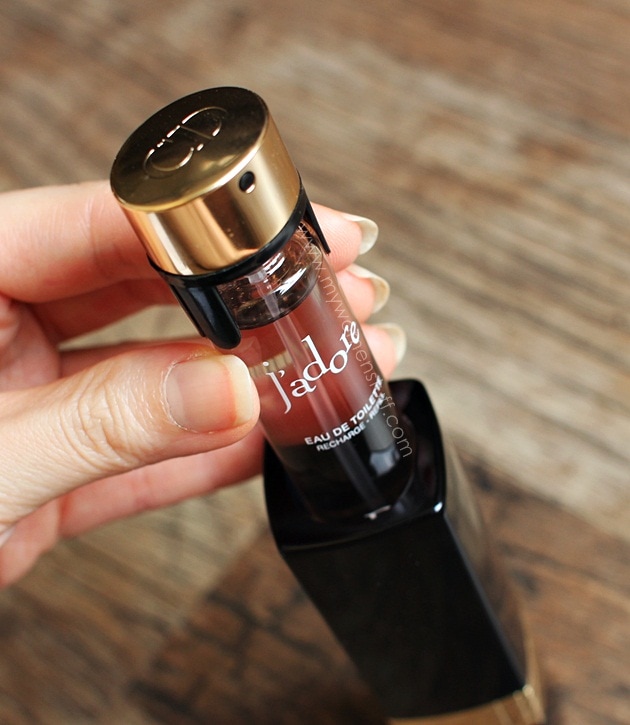 Do it right, and the whole glass bottle will slide out of the case. Then, remove the cap and replace the new bottle, slide it back and voila! Done. If you are a bit rough with it as I was, then I initially ripped off the whole spray cap. I thought I'd broken it at first, but soon realised that I hadn't, but without the cap, you can't get the bottle out of the case.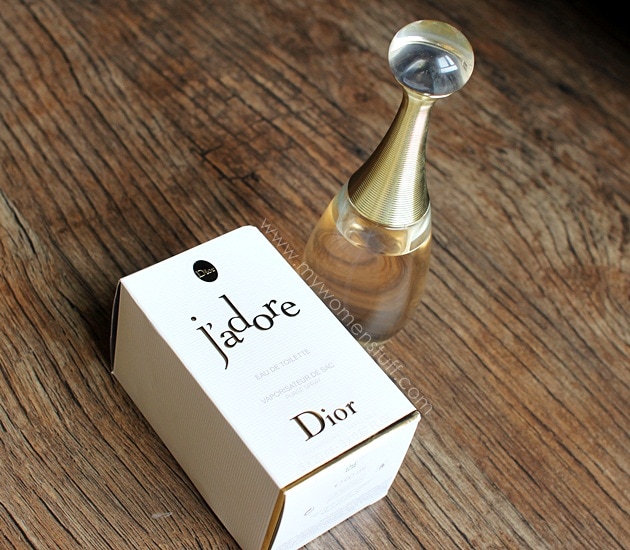 I like the idea of having one of my favourite scents with me so I fully appreciated this gift. J'adore wasn't a scent I liked off hand many years ago because I found it too strong and floral; but I think perceptions of scents change now and again and these days, despite it being a floral scent, I find I wear it quite often. I wonder if age has anything to do with it *gasp!*
The EdT is light enough for the day, and it lasts long enough for a work day. Its quite useful that although its an "old" scent, having been around for years and a classic in Dior's fragrace stable, I don't smell it on many women around me, which is always a good thing 🙂
It turns out that Dior does the refillable Purse Sprays for J'adore, Miss Dior and Miss Dior Blooming Bouquet and the cases come with a gold (J'adore) or silver (Miss Dior) band. Refills of a pack of 3 are also available separately. I truly appreciated this gift and if you know someone who enjoys the scents and travel too, it makes a great gift. Gift-giving season is at hand! 😉
Do you take your favourite perfumes with you when you travel? Do you decant your perfumes or use miniatures or travel sizes?
If I have my favourite scents in miniatures, I take those along. But if I don't then I make do with whatever samples I have. I don't decant, as I have said above for my own reasons. But I guess I don't have to think about that now 😉
Paris B
Dior Purse Sprays come in J'adore, Miss Dior and Miss Dior Blooming Bouquet refills Price: RM245 (EdT J'adore), RM285 for 3x20ml refills Availability: Dior counters