When I first got wind of Dior's upcoming scented nail polishes for Spring 2012, I pulled a face like you wouldn't believe. It's rose scented to boot! Urgh! In my mind I kept thinking of Anna Sui polishes and how the rose scent is so strong you can smell it even when you stick your hands as far from your face as possible … and we know that's not possible in day to day life. So I was thinking yuk!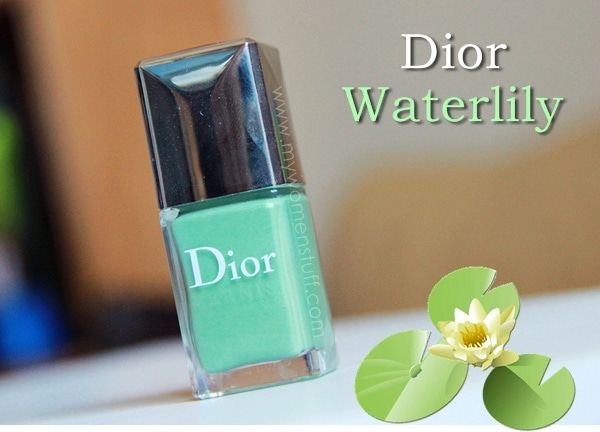 And there's the colour too, that I saw in the press releases – a pastel green (Waterlily) and a pastel purple (Forget Me Not) that I just thought would look odd. I tried to get it as true to colour as possible but this shot isn't. Its a little lighter and less blue in the bottle but there's another shot below that's slightly truer to colour. The texture is a milky creamy light green that I will say had me going "Uh… that's going to clash with my skin tone, I just know it!"
In a manner of speaking, it does.
(Caveat: I am no nail polish expert and I suck at painting nails. Swatches are for info only and if the application bugs you, c'est la vie!)