Who's ready for Summer 2010? Dior is, with Addicted to Dior – the Summer 2010 collection. Its quite a small collection but there are a couple of items noteworthy. Incidentally, don't you feel the retro 80's feel of the promotional picture? I do love the eyes but not quite feeling all the pink.
Anyway, I passed on the eyeshadow palettes (they looked a little too warm for me) although Ready to Glow looks promising. But I felt it looked a little too similar to Parisienne Lights palette albeit it could be more pigmented. So to cut a long story short, I don't have pictures of the eyeshadow palettes, but I've got pictures of some of the other highlights of the Addicted to Dior collection 🙂
The 3 items pictured are :-
Diorskin Nude Glow Complexion Enhancer
Addicted to Dior Crystal Gloss
Addicted to Dior Gloss Duo
More detailed (and bigger photos) of the Addicted to Dior items are below.
Addicted to Dior Crystal Gloss (RM88)
A "jelly" lipgloss that reacts on your lips to give you your very own lip color. How about that? 🙂 Keen to see how this looks on my lips?
Addicted to Dior Lipgloss Duo – Coral (star product) (RM185)
30 Avenue Montaigue, Paris is where the House of Dior is headquartered. This address is now emblazoned on a hangtag that contains a lipgloss duo. I shall hang this on my Dior bag because I'm tacky that way! 😀
This is 001 Addicted to Coral – a gold and coral lipgloss duo. Not sure how they swatch. I haven't had the heart to do it. But I will if you ask me to 😀 There is a pink version 002 Addicted to Pink which is a duo of fuschia pink and bronze lipglosses (see pictures of 002 Addicted to Pink on A Touch of Blusher).
Diorskin Nude Glow Complexion Enhancer (RM125)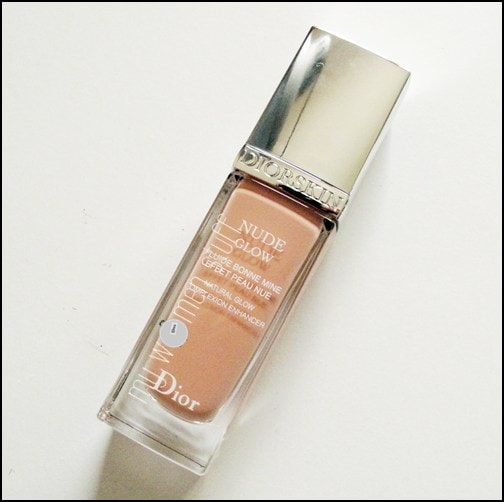 Diorskin Nude Glow is an apricot colored highlighter that is supposed to infuse skin with a luminous glow. You can use it as a base or mix it with liquid foundation for illuminating effects and a healthy glow. It comes in 1 shade only and is supposed to suit all skintones. Not sure if it will but I'll be sure to let you know if its too dark for me!
So 3 new items for Summer which, when you come to think about it, should suit us here in Malaysia because its Summer all year long! In fact, its like the Sahara in this heat!
Anyway, leave a comment to tell me which item you'd like a review of first and I'll try to oblige starting from item with most comments downwards. All that said, I'm not sure if I can bring myself to touch Addicted to Coral just yet 🙂
Paris B
Dior Addicted to Dior Summer 2010 hits counters in May 2010