I'm not a sporty sort of person, so when I buy sports gear, I just buy whichever seems most popular in style, or cheapest in price. I'm not terribly fussy!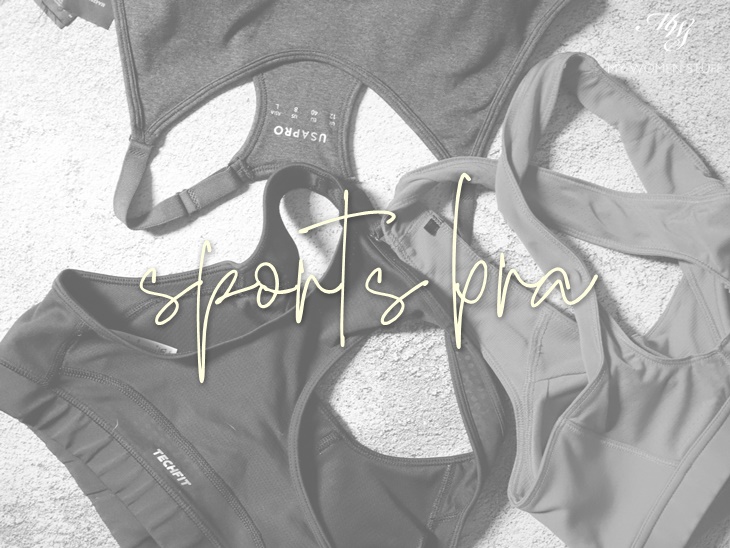 When it came to buying sports bras, I read all about how a racerback or cross-back design helped support your boobs better, by holding them in place while you pursue your exercise pursuits. It was also fashionable, and you don't have the problem of bra straps slipping off your shoulders.
When I was doing light exercises like yoga, it seemed to help. A racerback sports bra, which is one that is crossed at the back, seems to pull your shoulders back too, so you don't slouch so much. All in all, I thought I was doing the right thing, and stocked up on them as I got more active.
Then, I started wearing athleisure more, and when the regular dog walks started, I found myself wearing my sports bras more and more, for longer and longer hours.
And then I noticed that I started developing a pain and stiffness in my neck and shoulder muscles. It got so bad one day, and I felt so stiff, that I swore up and down that something was wrong with me. But then, on a whim, I did a quick search online, and found that the sports bra could be the problem!
What is a racerback sports bra?
A racerback sports bra is one where the bra straps criss-cross at the back like an X. It is also a style found in normal bras, for those who want to wear something that doesn't show, when you wear a singlet or tank-top. The straps cross from your shoulders, at the middle of your upper back, and doesn't show nor slip off your shoulders.
From my survey at Sports Direct and various sportswear brands, the racerback sports bra is the most popular design of sports bra in the market. It's no wonder I thought that this design was what a sports bra should look like! It's everywhere!
The criss-cross straps at back are supposed to offer better support for breasts, especially when indulging in high-impact exercise. I personally think there is a fashion element to it as well, because a racer-back sports bra makes you look more sleek from the back. It is the way that the straps cross that draws your eye away from your shoulders, and what is sportswear if not fashion? 😛
But after digging up some information online, it seems like this fashionable problem might be causing us more pain than benefit.
Racerback sports bra puts too much pressure on the shoulder and neck muscles
As it turns out, the straps of a racerback bra places more pressure on the muscles where your neck and shoulder muscles meet (the upper trapeziums) It was literally compressing the muscles in that area, which starves it of circulation.
When worn for a short while, you may not notice it very much. But when I was wearing it for a few hours a day, the pain really got to me. My neck was stiff, my shoulders ached so badly, and there were days when I'd develop a tension headache.
It was so mind boggling for me, because regular exercise is supposed to make you feel better, not worse! I thought my old bras might have gotten too tight, so I went out and bought new ones – in the same T-back or racerback design.
The problem persisted.
Then, one day, the lightbulb came on, and I thought to myself – What if it was my sports bra that's causing all this discomfort? Could it be so? Was I just being paranoid?
As it turns out, I wasn't far wrong!
A quick search online turned up a few articles that confirmed my suspicion. Racerback bras can cause neck and shoulder pain! You can read one of them here.
A normal sports bra is better for your neck and shoulder
When I read that I wasn't alone in experiencing this problem, I went out to buy a sports bra in a normal bra strap design i.e. one where the straps go straight over your shoulders, without criss-crossing at the back.
Let me tell you, it's SO HARD to find sports bras in this design!
But I persevered, combing Sports Direct, and eventually finding 2 that fit the style I was looking for.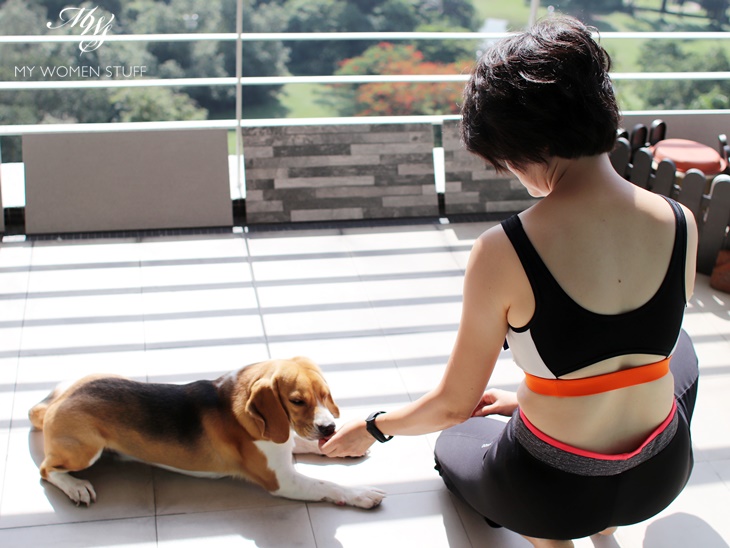 What I can tell you is that since I switched to a normal bra-strap design for my sports bra, I have not experienced any tightness around the shoulders and neck. No pain. No soreness. No stiffness. No tension headaches.
I thought it might be a placebo effect, so I wore one of my old racerback bras for a few days, to see if I felt any different. After 2 days, the soreness and stiff neck and shoulder was back. I was uncomfortable, and in pain.
Needless to say, there will be no more racerback sports bras in my wardrobe!
The problem, as I've noted however, is that sports bras with normal straps aren't considered very fashionable, and it's therefore not easy to find. If you can find them, they aren't cheap.
But you know what? I'm not going back! So, I'll persevere and pick them up as and when I see them, or if I see them go on sale. I'm not about to sacrifice my comfort and muscles, for fashion 😛
Have you experienced any similar problems when wearing racerback sports bras?
I was pleased to find I wasn't alone in experiencing a problem like this. It would be nice if the sports brands realize this, and make more options for those of us who'd rather not wear a racerback or cross-back sports bra. A bra is uncomfortable enough. Combine that with pain and discomfort, and it's enough to put anyone off wearing it 😛
Paris B