I don't usually like getting on my high horse and talking about personal finance and spending, but a few things came across my radar in recent days, and I just felt an opinion brewing.
It happens.
I have opinions. Deal with it 😛
What irked me was twofold – buying beauty products on an installment plan, and irresponsible financial advise I see on social media, even if given in jest or as a marketing tool.
Buy now, Pay later plans = Why go into debt for a beauty product?
I came across this for the first time a few years ago, on Beautylish. I had some opinions then, but there were many other more interesting things to talk about, so I left it on the back burner.
But it irks me, and continues to irk me especially now that there are other companies offering such purchases by installment payments. While payment methods like AfterPay and Klarna are currently unavailable in Malaysia, they are available to many other countries, and it does not sit well with me.
The concept behind this payment scheme is simple.
You make a purchase, then split the payments into installments. Installments always make a big ticket purchase appear more affordable, as you pay it off over a few months.
However, it is a debt, no matter how nicely they put it to you.
So my question has always been this : Why go into debt for a beauty purchase?
I understand going into debt to buy a house, or a car, or to start a business, or to study – something that enriches your life, or makes it better. But beauty purchases are, for the most part, life's extras.
No beauty product is worth going into debt for
This is my personal belief that no beauty product is worth going into debt for. If it is something that is out of your financial reach, either save for it or skip it.
I understand how social media and peer pressure makes it seem like that latest eyeshadow palette, or makeup collection is a must have. I understand all too well the desire and need to collect all the pretty packaging or lauded pricey skincare products in the market.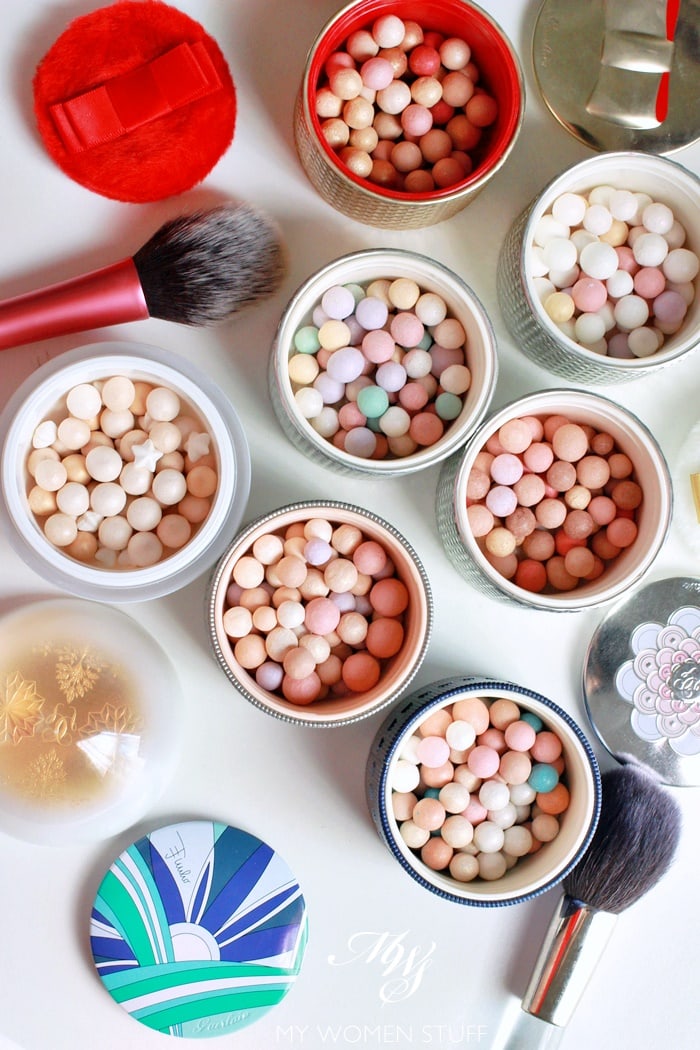 I am all too guilty of doing it myself in the past. I have purchased and amassed a huge collection of Guerlain Meteorite powders, for example. It's irrational, they were expensive but I did it anyway. My justification was always that it was limited edition, or that it was pretty, or that I was a collector.
But I've stopped.
I had a reader just ask me yesterday if I was still collecting Guerlain Meteorite powders, and my answer to her is I no longer do. There is nothing that justifies a purchase for me for now. The prices are too high, the quantity has been reduced, and the product is essentially the same thing, just in tarted up packaging.
I'm pretty much done chasing the rainbow 🙂
Being someone with skin in the game, I too am guilty of sharing my experiences with expensive beauty products. But I'd like to say also that it's always been my policy to never say any product is a 'must-have'. No product is.
If it's something that's within your budget, then by all means, try it because it's something I like that I think you might too. But if it's not, then it's not the be-all-end-all.
Remember: No beauty product is worth going into debt for!
Besides, there are many affordable beauty products available these days, that are not only effective, but well formulated. Brands like The Inkey List and The Ordinary have proven as much. Alongside are brands available at the pharmacy or even Korean brands, that serve a function.
RELATED READING: Here's my overview on The Inkey List products I've tried READ HERE
A luxury beauty product is nice to have, but ultimately, what we should all be looking for is something sustainable. Drunk Elephant is tempting to own (and to buy on credit perhaps?) but if you have to resort to that, you can't afford it in the long term. You're better off using something else!
Beauty products are not necessities – Savings always come first!
I was a little irked by a picture I saw on Cult Beauty's instagram page. Granted, it was geared towards marketing and making a sale, and was meant to be tongue-in-cheek, and not to be taken seriously.
But it irked me nonetheless, because it trivialized saving money, and implied that a 20% discount was also a saving and therefore a smarter option.
While I'd tend to agree that a savvy consumer will wait for a sale or discount before buying, a savvier consumer will first ask themselves this question: "Is there anything I absolutely need to buy right now?"
If it must come down to a choice between saving the money or buying a product on sale, saving the money is always a better choice. Products will always be there, sales will always happen.
But savings are a necessity. It is always helpful to have money when you need it, or when an emergency crops up. It is always helpful to have a bigger goal in life to save towards, be it a new house, car, or vacation.
For the most part, I don't believe that anyone who sees the meme above would be so impulsive or senseless as to channel money meant for savings to an unnecessary beauty product purchase. But you can't underestimate people, for people are generally impressionable.
It is for this reason that I feel this ad to be irresponsible (and I said so earlier on Instagram stories). There are better ways to get the message of the discount across, I'm sure.
That said, I could just be a crotchety old lady of course 😛
Spend wisely, Save wisely
Anyone who's ever had to earn their own money will quickly realize that money isn't easy to come by. All the more reason to be careful with it!
We all want nice things. We all want luxury products. We want that occasional treat.
But we should also save for a rainy day and make our money stretch as far as it can go.
So, use discounts to get a better deal. Shop the sales. But only if there's something you want and need. And when it's a toss up between saving your money or buying that coveted item that you may not necessarily need, choose to save. Your future self will thank you for it 🙂
What say you about paying for beauty purchases by installments?
I've cut back a lot on beauty spending and I've actually found it liberating. I am no longer swayed by offers of discounts and sales, and I've weathered many a sale, only buying things I absolutely need, when I see the need to, or if I can get an extremely good deal. It's quite in line with my mantra for 2020, so I'm doing well! 😀
Paris B