I've been mentioning my recent holiday long enough, with talk on Twitter early in the year about an adventure I was going to take. It turned out to be quite an adventure indeed, for which I'm very pleased about. There's much to be said for going on little adventures in your life.
No, I did not really go to Afghanistan, as I've teased you. I value my life a little too much for that sort of adventure! But I did go into Central Asia.
My adventure holiday this year was right up to what is known as the 'Roof of the World' – Tibet!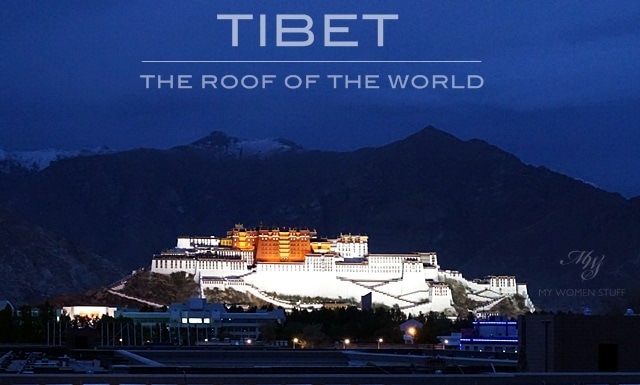 View of the Potala Palace by night as viewed from the hotel room
I wasn't sure where to start my travel tale this time, as unlike previous adventures, I'd opted for the easy way out and gone on a group tour for this trip. The last time I went on a group tour was over 10 years ago, and I think I was ready to kill people by the 2nd day LOL But this time, I survived (and so did everyone else – whew!) so I'll be able to share some tips on surviving group tours if anyone's interested LOL! 😀
Today however, I'll just share some highlights of my recent trip, since I know that Tibet isn't a place many people plan to visit, nor intend to visit in their lifetime. But it was for me. You could say that it was something I had to do (it wasn't a religious pilgrimage) because I love the mystical, and Tibet has always been so shrouded in mystery and mystic that I just had to go and touch the clouds, as it were.
I have shared quite a lot of pictures, so do be warned that this is quite picture and word heavy. But it's allowed me to re-live my holiday and the wonder of nature and I hope you'll enjoy it and perhaps, it might just spark your wanderlust 🙂