Kicking off our 30 days of lip swatches is the Burberry Beauty Lipstick in No. 22 Delicate Rose. This is a new shade introduced in Burberry Beauty's Spring/Summer 2011 collection and is permanent.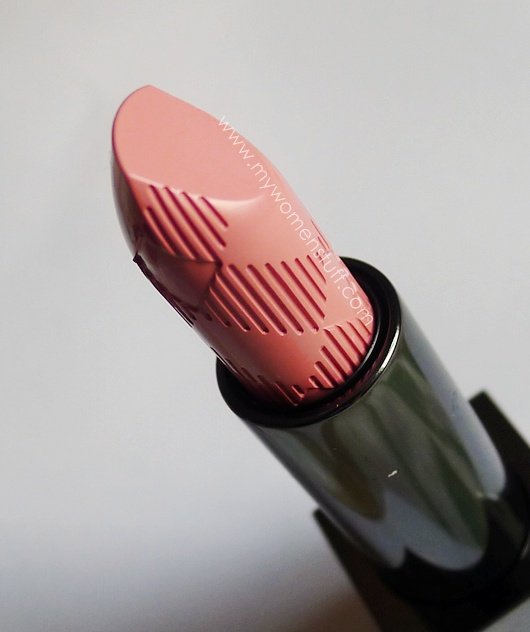 Delicate Rose is as the name implies a very very light coloured lipstick in a pale rosey tint. I hesitate to call it "nude coloured" because it isn't. It is a light pink-rose lipstick that let's be honest, not a colour I'd pick up voluntarily. But I was pleasantly surprised 🙂
Burberry Beauty Delicate Rose swatch
Here's the swatch of Delicate Rose and I've got a swatch on my lips below.