There seem to be 2348723 reviews on the new Pantene Hair Fall hair care line online so my review here probably will not add anything to that mix. Still, if you haven't read all those 2348723 reviews here are my thoughts. I'll keep them short. Mostly because I know those who have read the other 2348723 reviews will be sick to their teeth of hearing about this shampoo and conditioner series 🙂
I do have something to show you from Pantene that I like though you're going to have to sit through the Hair Fall review first 😛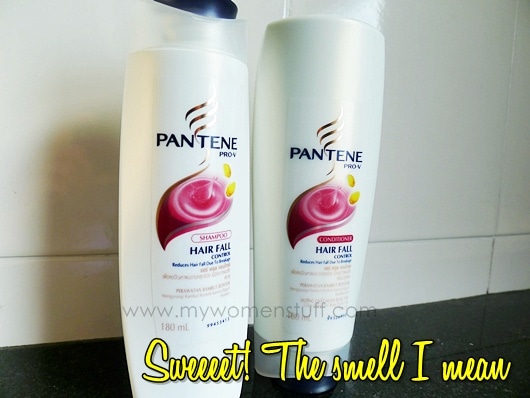 So Pantene Hair Fall Shampoo and Conditioner. Not "new" anymore by the time I'm getting round to it. I don't have a drastic hair fall problem so I cannot gauge whether it stopped my hair from falling. My shower stall does seem less clogged with hair. Although it might be because I'm cleaning it more often too 😛
I dislike the shampoo. There I've said it. Its nice for the hair but the strong sweet honeydew smell makes me feel sick. Boo!!! But if you can stand the scent or maybe even like it, then the shampoo is pretty decent stuff. It actually makes my hair feel soft, which is quite a feat on dry, colored hair.
By contrast, I prefer the scent in the Pantene Hair Fall Conditioner which smells nothing like the shampoo. Its lighter without that cloying honeydew smell (I dislike honeydew in any form) and a small dollop does the trick to smoothen and soften the hair very quickly. Do note that I have short hair, and there is less dryness at my hair ends. So I will repurchase the conditioner.
What about the Pantene Hair Fall Intensive Treatment Hair Mask then? Well, I didn't think much of it. It felt like a thicker version of the conditioner with the same scent (thank goodness!) but it didn't do all that much to make my hair feel any better than it already did after conditioning. So whilst it is nice, I'd probably still stick with the conditioner.
So you probably get where I'm going by now. I'd ditch the shampoo in a jiffy, buy the condtioner and probably pass on the hair mask. In a nutshell 🙂
Pros: Conditioner makes and keeps hair soft with just very little used, Affordable
Cons: Honeydew scent in shampoo is too strong sweet and cloying for me, Hair mask and conditioner did not feel much different
Now for that other Pantene line that I am enjoying. Its the Pantene Aqua Light series, which we do not get here in Malaysia for now. Not sure when it'll get here if it does (I'll update when I know). Mine came from the UK where it was launched this year.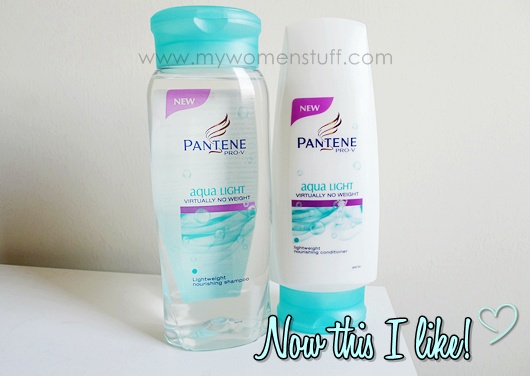 Sadly, the shampoo has a honeydew scent too but its a lot lighter than what I noticed in the Hair Fall line. I've been using it for a bit now, and I'll have a full review up in a while.
Yes I quite like the Aqua Light series … in a nutshell 🙂
So, after you regular readers have read what is now 2348724 reviews about the Pantene Hair Fall line, have you formed your own views or have you tried it yourselves and have any thoughts you'd like to share? 😀
Paris B
Pantene Hair Fall Shampoo and Conditioner retail at RM9.50/180ml RM13.50/350ml, Intensive Hair Treatment at RM14.90/135ml and is available at pharmacies, supermarkets etc. Pantene Aqua Light is not available in Malaysia and was purchased from the UK for about £3.99/500ml each or £5 for 2.