Lancome French Coquettes Fall 2010 – La Rose Déco Face Powder/Blush
La Rose Déco is part of the enticing Fall 2010 collection from Lancome. It is a multi purpose face powder with a "Rosy Glow" so it can be used as a blush, and it looks oh so pretty! It looks a little different with flash as you'll see after the jump.

Here is how it looks with flash.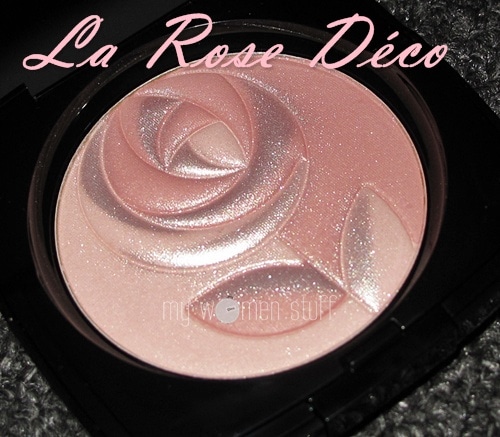 The actual colour is closer to the non-flash picture but I reckon the blush applies rather more like how it looks in the photo with the flash. I won't know!
I don't even want to touch it yet 😛
Paris B
La Rose Déco blush retails at RM115 and is Limited Edition at all Lancome counters.