One of the biggest news this week is that the Estee Lauder group of companies has just finalized a deal to buy over Smashbox Cosmetics.
There are pros and cons to this. On the one hand, I'm guessing the distribution channel for Smashbox just doubled and tripled and the brand will become more accessible and visible to the masses. On the other hand, its another indie brand swallowed up by a giant. I hope it doesn't go the way of Stila!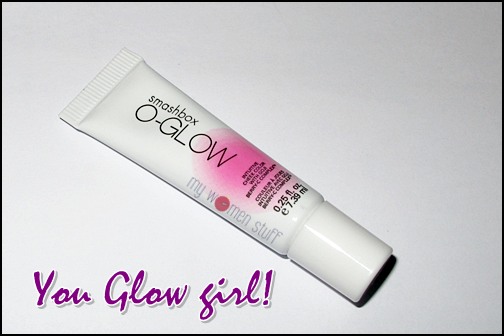 But lets look on the bright side. I recently tested some Smashbox products from the Smashbox Try Me Vol. 2 Smashbox Superstars set (link) which includes 2 iconic products, the Photo Finish Primer and O Glow gel blush. I'm going to buy the full size Photo Finish primer – I liked it that much! So you can expect a full review soon of that in time to come with some tips on how else you can use it 🙂
So, this post will be mostly about O Glow Intuitive Cheek Color – Smashbox's iconic gel blush that starts out clear and self-adjusts to your skin tone. On me, O Glow is a significant pink as I will show you in my look below.
This gel blush is chockful of silicones. If you are allergic to any form of silicone, you will not be able to use this – sorry! It also is supposed to contain goji berry complex and to suit all skintones because it self adjusts. It applies super smooth and glides on the skin like erm… gel. In the tube, its clear. Once it touches your skin, it starts turning pink.
I found that although the pink is quite bright, its easy to manage, unlike many liquid blushes or cheek stains. I start at the cheekbones and apply in light circular motions until I get my desired blush color. It actually takes quite a bit before it shows up, to my surprise, and you know I'm quite fair to start with. You can layer it for more intensity which I do. Here's how O Glow looks on me once I'm done with my look.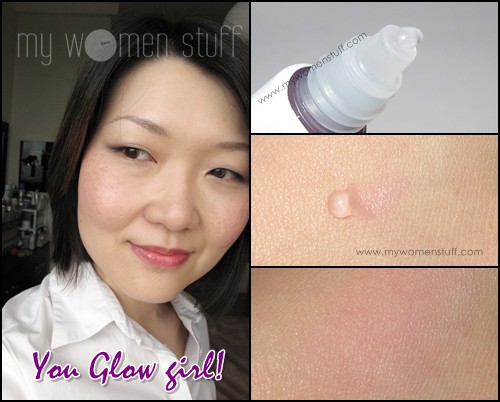 I like to dust a touch of Baked Starlight over it for more glow which is very pretty. I do find however, that I have to be careful when applying it over concealer because it seems to cause my concealer to slip a little, effectively wiping out my concealer as it were. Its a little strange so now I pat it in and lightly wipe it in small circles with a very light hand which helps.
Being silicone based, it does not make you oily and on me, lasts the whole day but it fades a little by the end of the day. Using a light pink blush over it, or the Starlight Fusion lights does help with staying power. I do like how portable this is and how easy I can use it while on the go without having to fuss with brushes etc.
Pros: Easy to use, Portable, Nice color on my skin, Does not make me oily

Cons: Takes quite a bit to show up on my skin
Mine is the mini size that came in the set. Will I purchase the full size? Maybe yes, maybe no. This little tube will last me a while so I still have time to decide – I do like how fresh and kawaii I look with O Glow on though 😛 What do you reckon – keeper? 😀
Have you tried the Smashbox O Glow blush or are you keen on trying it? I like the Smashbox Try Me Vol. 2 Smashbox Superstars kit. It allows you to try many key products at a good price and I think its RM165 here (I can't remember – it was a while ago when I got it) which is a pretty decent deal.
Paris B
If you are interested in the breakdown of my look above here it is (a very work friendly look):-