I hope everyone had a good break during the Chinese New Year holidays. I certainly did! Traffic was a little crazy coming back to KL yesterday but with careful and patient driving, it didn't end up too bad.
When I went back to my hometown to spend Chinese New Year with my family this year, I took home a set of travel brushes from Momo Minerals that I'd purchased from Singapore through the help of a lovely friend. You meet the nicest people online, I swear! I first read about Momo Minerals' brushes from Vivawoman.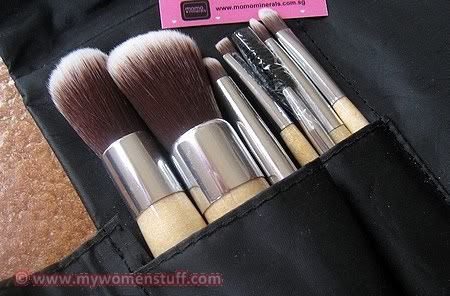 The set is very dinky and travel friendly, even coming in its own slim pouch that has a zippered compartment for storing some small makeup items or tissue. Its just a little larger than a lipgloss and not much thicker or bulkier and I really liked that.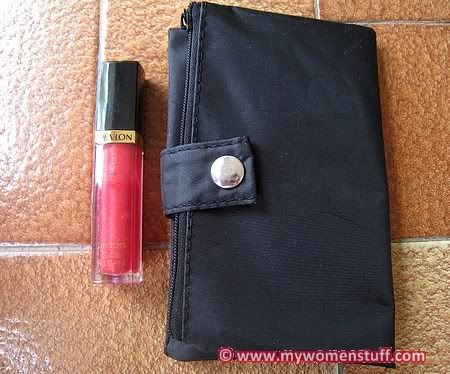 The brushes have very short handles and very soft synthetic bristles. I was a little concerned about the usability of the powder and blush brushes. They felt a little too soft and I was worried that the small head of the blush brush might result in clown cheeks.