The Lunar New Year approaches and with it, a new Spring and the year of the Ox. Moo! 🙂
I would like to take this opportunity to wish all Chinese readers a Happy Chinese New Year, Xin Nien Kuai Le & Gong Xi Fa Cai!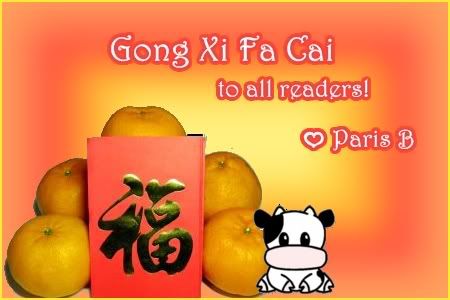 I will be taking a short break on My Women Stuff to celebrate the Lunar New Year with my family (and collect ang pows yay! 😀 ) and will return later in the week with the first giveaway of 2009!
In the meantime, if you really want something to read, you can check out my previous product reviews and archives 🙂
Stay beautiful,
Paris B