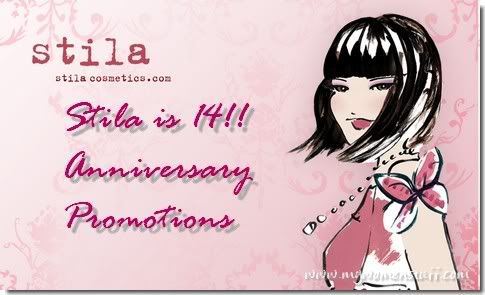 I cannot believe that Stila Cosmetics is 14! Was it only yesterday that I found out that Jeanine Lobell (Founder of Stila) was the wife of Anthony Edwards (of ER fame)? Well apparently not, because they have now been around for 14 years – first as an independant company, then as part of the Estee Lauder family and after they were sold by Estee Lauder in 2006, they are now under a company called Sun Capital Partners Inc.
I'm just happy that someone is keeping Stila going because it would be a pity to have this brand die out on us. For me, Stila has always embodied everything that's girly and pretty. Interestingly it doesn't show in their packaging (to me) which is quite staid but who can resist falling in love with the "Stila Girls" artwork? I do wish they'd bring them back. They were adorable!
My favourite stila products of which I own the most of are their eyeshadows. A review on them is coming up actually. 🙂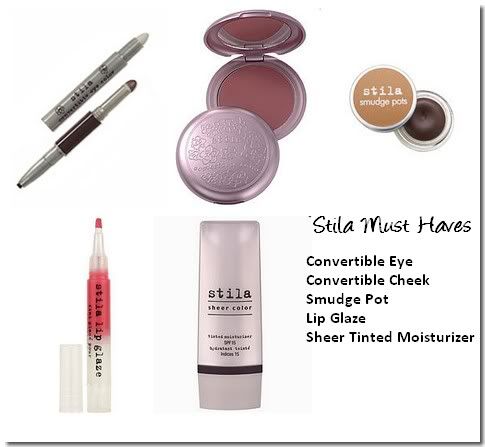 Stila however, has their own best sellers which are:-
Convertible Eye
Convertible Cheek and Lip
Smudge Pot
Lip Glaze
Sheer Tinted Moisturizer
I'm sure everyone is familiar with the iconic Stila Lip Glaze, which shot to popularity with their ease of use in a clicky pen brush form. Even more so after it was reported that Cameron Diaz says that the Lip Glazes are her favourite makeup item!
Anyway, I found out from Stila Malaysia that they will be running a promotion on their bestsellers with lots of freebies between 21-27 August 2008 at Pavilion Kuala Lumpur (In front of the Guess Boutique) so make a date with them.
With every purchase of RM120 worth of Stila products, you will be entitled to a photography session and a A4 size and a 5R size digital photograph.

In addition if you purchase:-

RM180 you are entitled to a lucky draw dip
RM280 you are entitled to a cute pink pouch
RM480 you are entitled to a sweet pink stila illustration umbrella <- I want!

Further, if you are a Stila Girlfriend member then if you purchase:-

RM280 you get a cute pink pouch
RM300 you get 3 stila stars
RM380 you get a sweet pink stila illustration umbrella
I'm not too sure how one qualifies to be a Stila girlfriend member, but I know that if you have a Citibank card, you are entitled to the membership free. The Citibank promo is said to run up till the end of August 2008 and I'm not sure if its still applicable but no harm checking. Now, where's my Citibank card and where's my shopping list? 🙂
EDIT: Here's how you qualify as a Stila girlfriend member – by purchasing stila products worth RM300 in a single receipt and as a member you enjoy redemption (through point collection) every time you purchase Stila products.