The New Straits Times (NST) Tech & U ran a feature on beauty bloggers and they featured My Women Stuff! 🙂 Here is the link to the online version of the article Beauty in the Eyes.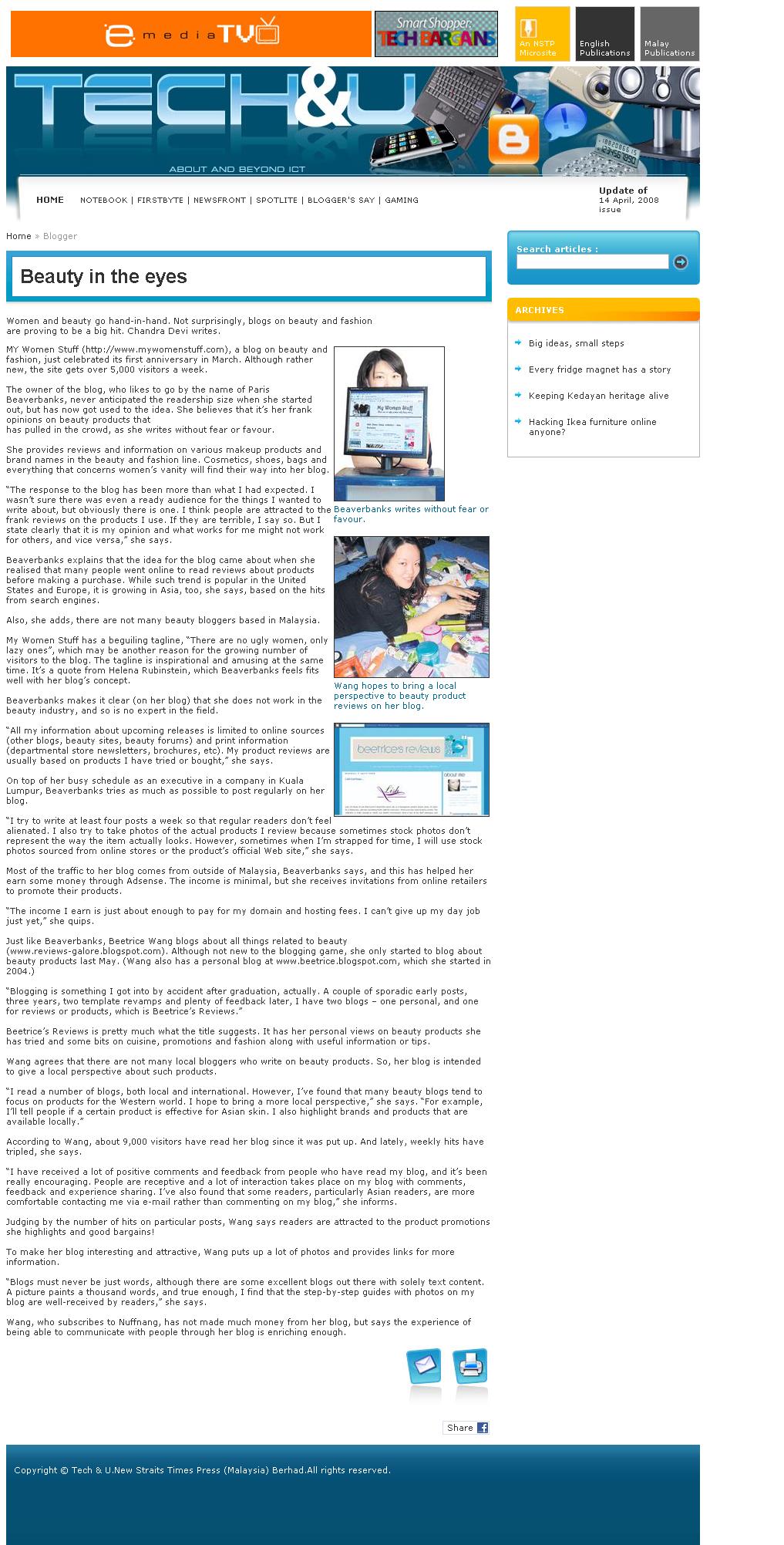 Above is a thumbnail of the screen capture of the article. Its too tiny to read so you may want to click on it to enlarge and read if you don't want to surf over to NST online.
My infinite thanks goes out to Beetrice (http://reviews-galore.blogspot.com – Go read her blog; it'll be worth it!) for the recommendation and Chandra Devi for writing up such a superb article. *mwaks*
If you have come here from the NST article, welcome and I hope you enjoy your visit!
Stay beautiful,