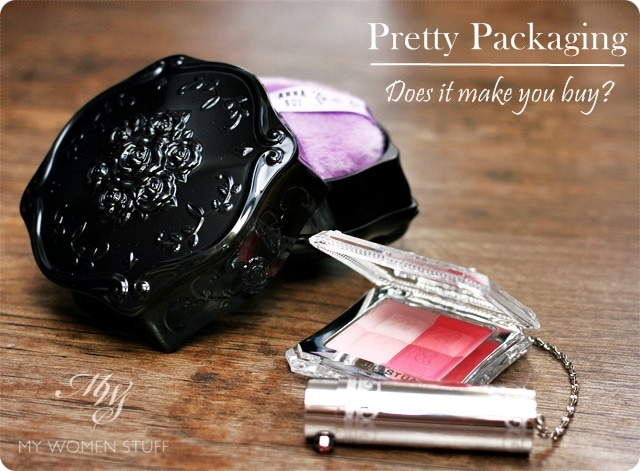 As the year comes to a close and the Christmas sets and special releases start to make their appearance, it's when I notice that cosmetics companies up their "pretty packaging" factor. I suppose they know what women want don't they? They want something pretty and delicate and if it houses their favourite cosmetics, all the better!
Some other cosmetics brands instead, make cute and pretty packaging the norm. Many Asian brands tend to capitalize on this. Etude House ups the cute factor and Paul & Joe, Anna Sui and Jill Stuart packaging is very pretty. I often wonder if it's an Asian thing. After all, nowhere else in the world does a cartoon kitty without a mouth and wearing a bow get that sort of devotion, other than here in Asia.
So I was curious if your cosmetics purchases may have been swayed, even by a little bit, by the pretty or cute packaging that they come in?