When the world raved about the Clinique Chubby Stick lip balms, I sat in my corner, watching the raves and thinking something was wrong with me because I didn't quite warm up to them. I found them drying and uncomfortable and no one else did. Sure the light tint of colour was nice and it was nice that it was so portable but as a lipbalm? Nope.
So when Clinique came out with the Chubby Stick Intense, I wasn't at the forefront of the queue lining up to get these. I hung back, afraid I would be disappointed again. Then, I tried one and I was all "GET ME MORE!!"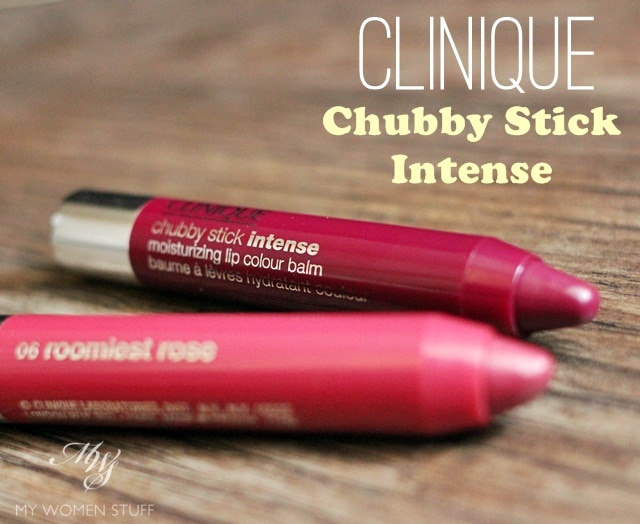 Yes, you could say I'm a fan of the Chubby Stick Intense Moisturizing Lip Colour Balm. I have 2 for now and I plan to pick up even more because these are just amazing lip products! The colour is absolutely lovely on, it isn't drying one bit and it's just so portable and easy to use!
For all those of you who asked what lip colour I was wearing in the Dior Golden Snow post, it's this – Chubby Stick Intense in Roomiest Rose 🙂