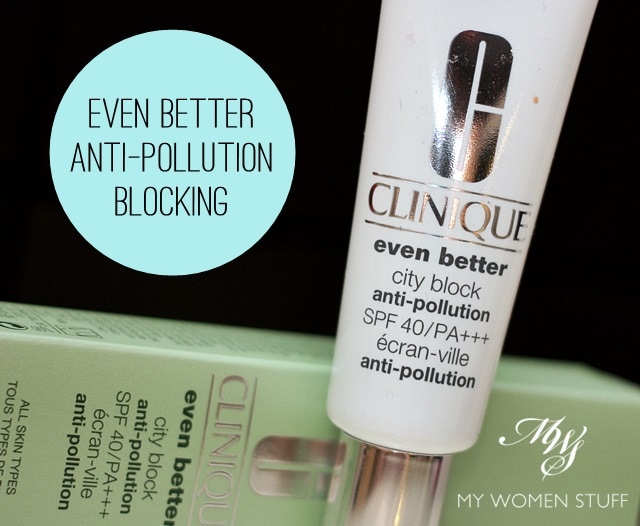 Sunscreen or sunblock. Whatever you want to call it.
Use it!
I have tried so many different brands of sunscreen in my time (and I do have my favourite that I've repurchased) but there is also one you don't hear a lot of but which I also quite like. I recently found out that the Clinique Derma White City Block is now known as Even Better City Block Anti-Pollution SPF40 PA+++ Sunscreen. Its been a while since I've used this one. Last I did was back in 2011 (you can read my review of it here) and I was later gifted a tube which I used about halfway through before my wandering eye hit hehe…
Clinique calls this the City Block Anti-Pollution sunscreen because it doesn't only protect our skin from the harmful (and terribly aging) UV rays, it also protects our skin against harmful city pollution. During the recent thick haze that shrouded our country and neighbouring Singapore, we were warned to wear face masks that could filter out hazardous particulates from the air when we breathe. These miniscule particulates measure up to 2.5PM and can travel through our respiratory tract and lodge in our lungs, causing us health problems. You can read a little more about this from the New York Department of Health site.
Well, according to Clinique, their Even Better City Block not only protects skin against general pollution, it will also block and prevent the PM2.5 particulates from potentially entering our skin through open pores and broken skin and which may potentially cause damage to our skin. Never a better reason to wear your sunblock ladies! Its still pretty hazy out there! I've already blogged about this so this serves as a refresher 🙂