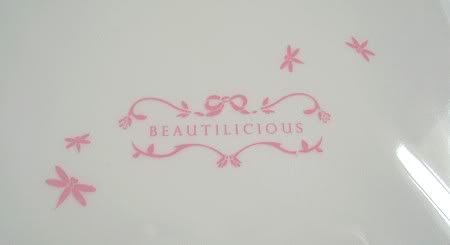 A while ago, when Malaysian cosmetics brand Beautilicious was first launched, I wrote some scathing remarks about my experience with it. So, when Julie Wong, Beautilicious' principal and creative director contacted me recently for a little chit chat over coffee, I was rather apprehensive.
However, I need not have been because Julie was an absolute delight! Not only was she friendly, we both had a nice time discussing various cosmetics and brands available including hers of course, and the brands which ought to be made available. Julie did tell me she's just a normal woman who's into makeup, but hey, I'm sure that's what Jeanine Lobell said when she created Stila 🙂
Beautilicious, as I previously wrote, is a new brand of makeup created, owned and marketed right here in Malaysia (look for their pink stand at selected Watsons and Jusco stores). So, without having to deal with all those hefty import duties, Beautilicious has managed to keep its prices relatively affordable and competitive. Price is not kept low at the expense of the product however, as they ensure that the ingredients are sourced from reputable sources, mostly from Italy. You will notice it stated on their packaging.
The packaging of Beautilicious' products are also predominantly paper based and recyclable so although it might not be super cute plastic slider drawers like Majolica Majorca, they are keeping the environment in mind. I do have some comments about some of the packaging:-Continue Reading