I mentioned to Jojoba in a comment below that although many Make Up For Ever face products don't seem to work well for me, there is one that does. It is the Make Up For Ever Super Matte loose powder in Translucent.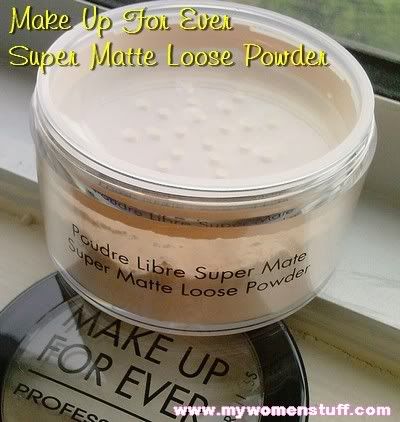 I raved away about T. LeClerc's loose powder in a previous review and yes its awesome, but my favorite loose powder of them all is the MUFE Super Matte Loose Powder.
I use No. 12 which is Translucent Natural. It should be able to suit most skin tones since its supposed to be translucent. The colour is a natural light beige in the pot.
What I like about this loose powder is its texture. It is very light and very finely milled. It goes on smoothly and truly lives up to its name – super matte. It really keeps your skin feeling matte and soft. Continue Reading