Righty ho! This one was supposed to have gone up on a Saturday, naturally but for this reason and that, it didn't so lets just pretend its a Saturday today (which gives us one extra day of the weekend yay! We wish huh? 😉 ) I visited the Crabtree & Evelyn members preview sale last week, and saw a very interesting flavour of biscuits – Christmas Pudding biscuits.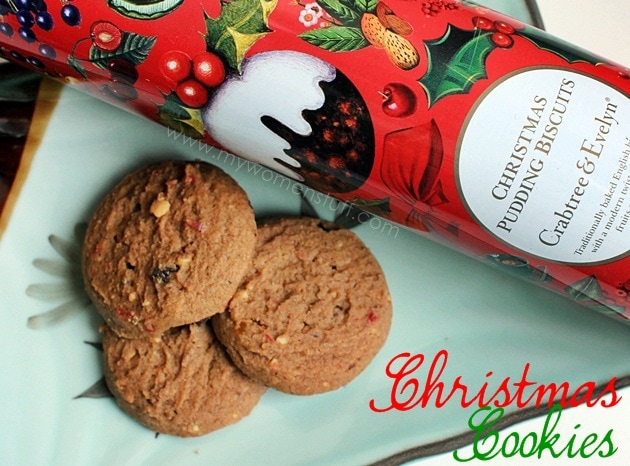 Santa will really appreciate these cookies under the tree, thank you!
What? I happen to be one of those who enjoys eating Christmas pud so I was very keen to know how these tasted. I went back a couple of days later to pick it up after curiosity got the better of me, and I also got a bunch of other Christmas goodies I'll show you.
Aside from the now-familiar Crabtree & Evelyn hand creams and bath and body products, I have to tell you that Crabtree & Evelyn makes some really nice biscuits, jams and teas. I am not a biscuit eater at the best of times, so you can imagine that these must be pretty good to get me chomping at them 😉 Have you ever indulged in any C&E biscuits and jams? They are so good!