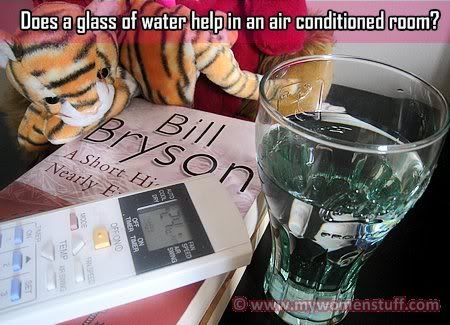 I sleep in an air-conditioned room most nights and I do find that using the air-conditioner dries out the air a little. Not so much that it bugs me but its a fact that it does. In fact, what air-conditioners do besides cooling the air is reduce humidity in the air, which is why we feel that the air is drier. Since I live in a tropical climate where humidity in the open air is usually about 90-100% I do feel it when the air is drier.
I must say however that I am not overly bothered by the dry air from air-conditioners. It doesn't cause any breathing problems for me nor does it do much detriment to me that I can see.
One tip I've heard often for counteracting the drier air in air-conditioned rooms is to place a glass of water by your bedside.
The science behind this is that the water will evaporate into the air and increase humidity. I decided to put this theory to the test.
Continue Reading