One of the companies which releases the biggest, most varied selection of Christmas gift sets is The Body Shop. They have quite literally something for every budget, and what's nice is that they attach a cause to the gifting process. Last year, it was about saving the animals.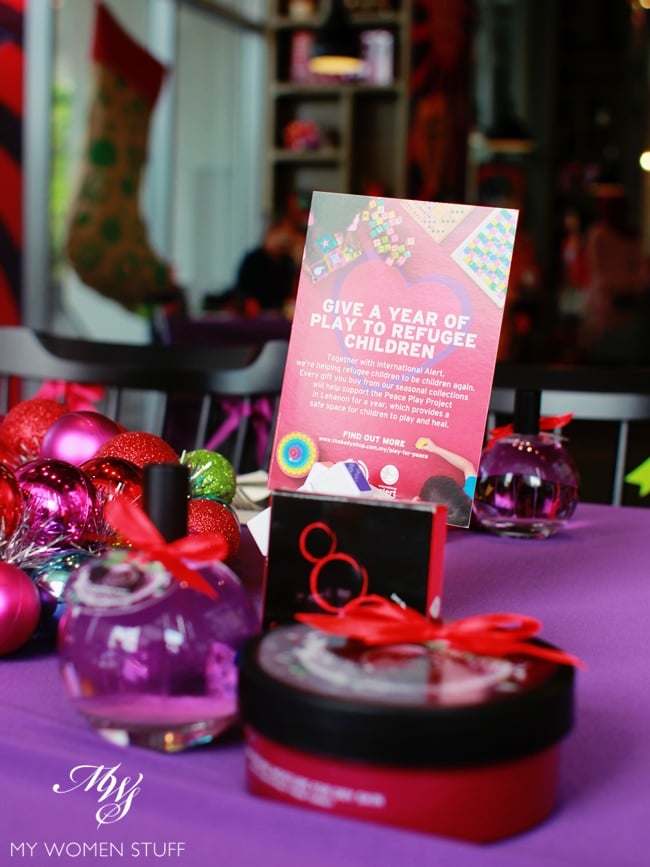 This year, in view of what's been happening around the world, their focus is on our next generation – the children.
This year, with every seasonal gift you buy from The Body Shop, TBS will donate to the International Alert's Peace Play Project. The Peace Play Project helps Syrian refugee children in Lebanon heal through therapeutic play, and perhaps, just for a few minutes, forget the horrors of war and strife that they've lived through, through daily play.
Proceeds from the sale of each gift will go towards funding the Peace Play Project for a year, and you can read more about this initiative here. This is an international initiative, and since you'd be buying a gift anyway, it is a good time to give towards a noble cause as well. The Peace Play Project initiative aside, what I've found more interesting about The Body Shop's gift sets this year, is their packaging.