A few weeks ago, I was at the launch of the upgraded Shiseido Eudermine Activating Essence. It is a product that has been in Shiseido's line-up since 1897! I didn't know about it, did you?
It was formulated then, using the most advanced Western pharmaceutical technology of the time, and the name is derived from the Greek words "eu" and "dermine" (derma), meaning "good" and "skin". I guess it's self-explanatory there!
What Eudermine is, is an essence, that you apply on your skin after cleansing and before your serum and moisturiser. It can be used day and night.
I think most people aren't strangers to the concept of an essence anymore – it is more about what this essence will do for your skin.
Shiseido Eudermine Activating Essence
Shiseido says that the Eudermine Activating Essence is supposed to renew your skin's health, clarity and vibrancy. It contains Shiseido's original Fermented Kefir Extract, produced by over 1 million kefir bacteris, created through a Japanese artisanal 24-hour fermentation technique.
This fermented kefir extract is said to help with skin cell turnover and to replenish moisture in the skin.
What this is supposed to do then, is to help boost your skin moisture, so it feels more hydrated, and more plumped. That's always a good thing, because the environment we're in sucks the moisture from our skin like a moisture vampire!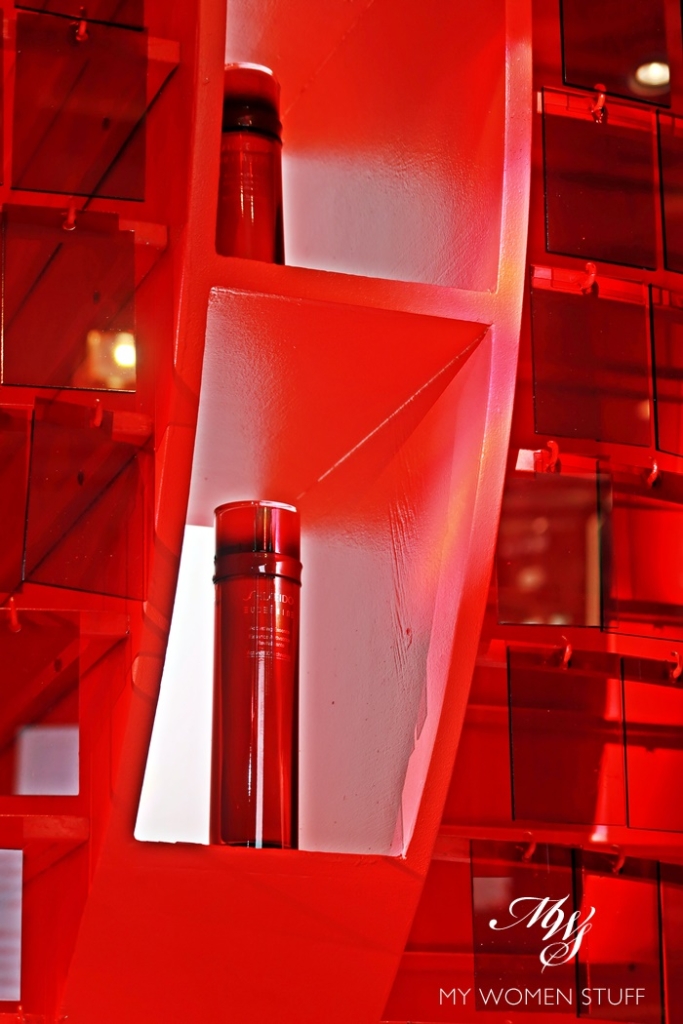 The texture is that of a slightly thick gel-like liquid that sinks right into the skin. You can almost feel like it's plumping up the skin, especially if your skin is feeling dry.
What it does, is akin to wetting a sponge. You apply it to your skin after cleansing, to prep your skin. It floods your skin with moisture, thereby 'wetting' it and allowing it to receive the benefits of your serums and creams that follow. It is not unlike many other similar type essences in the market – they just have been at it longer 😀
There is a rather strong perfumed scent, which may or may not be pleasing. It will depend on your tolerance for scent in your skincare products.
What's also interesting is that it comes in a refillable packaging. Like many brands these days, Shiseido is embarking on an effort to be more friendly to the environment so less waste is generated when you toss your empty containers.
The product is contained within a soft tube-like packaging, that you can unscrew when you're done, and replace with a new cylinder that you can purchase separately. A nice concept, if you like the product enough.
I'll be taking it for a little spin and will share some thoughts about it in about 9 weeks or so – got to give it time to actually work before I can tell you what I think right? Who cares how it feels on the back of my hand, we want to know how it feels on my face, where it belongs! LOL 😛
Paris B
PRICE: RM360 (full size bottle), RM305 (refill) for 145ml
WHERE TO BUY: Shiseido counters, Sephora, Shopee Official Store, Lazada Flagship Store
Beauty hors d'oeuvres serves up bite-sized nuggets of information about new beauty releases, store openings or events with quick, cursory thoughts on them. It is presented as an appetizer to whet your appetite for something meatier and designed to offer quick information. See other beauty nuggets here. For more meaty posts read the product reviews.