I tend to take my time trying out products, which frustrates people who ask me what I think of a product the minute I show a new purchase. I can never tell them! LOL! The reason, as this Hourglass Illusion Hyaluronic Skin Tint will show, is because sometimes, I like giving things a second chance, if they don't wow me off the bat. This one didn't.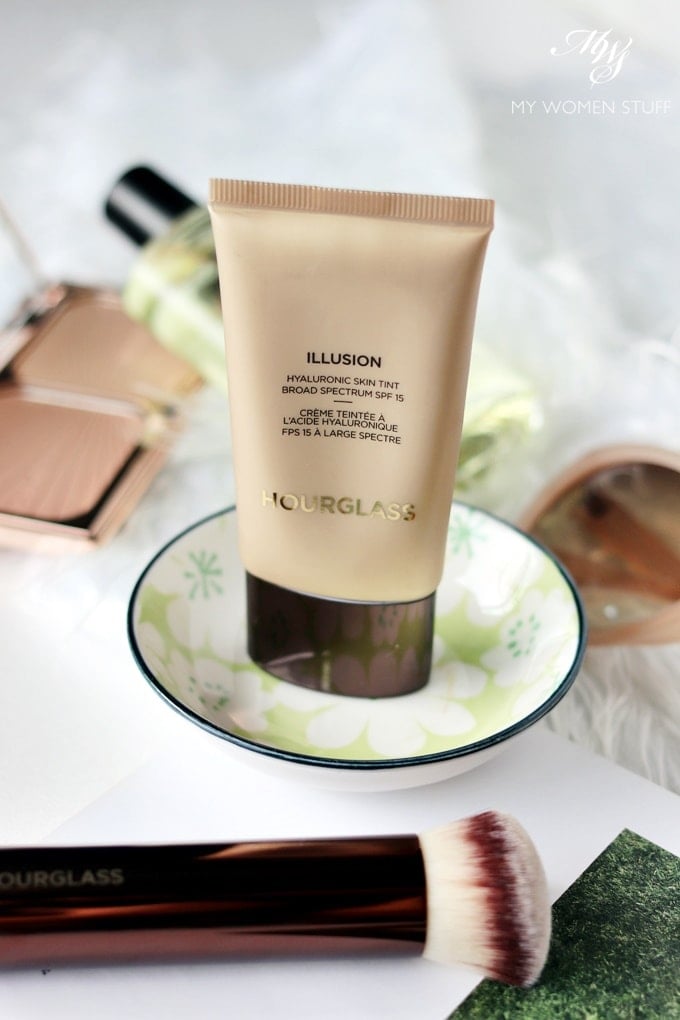 I bought this one quite a while ago, because I came across quite a few online raves for it and fell for it like the little sheep I am LOL! 😀 But when I received it, I wasn't too charmed by it.
The primary reason was because I wasn't sure what exactly it was. The name Hourglass Illusion Hyaluronic Skin Tint implies that it should be just a tint of colour on the skin. So I was expecting something light and sheer. Yet, when squeezed out of the tube, it was thick in texture, quite dry and fairly opaque. I was very confused so I set it aside.
I came back to it now and again, but never really took to it. It wasn't until fairly recently, that I rediscovered it in my foundation drawer, decided to have another go, and suddenly, I was in love with it! 😀 It comes down to technique and expectations.