When I told my friends I'd meet them at the Chanel counter, I didn't realise it would mean I'd open my wallet and yell "Take my money!" at the cashier. Well, not nearly as melodramatic as that, but while I cursorily glanced at the Chanel Summer 2015 collection, just barely glancing at the pretty Camelia embossed Lumiere d'ete bronzer, it was at the Les Beiges display that I paused.
It was at the Les Beiges counter that my hands hovered, hesitating ever so minutely over the selection of Healthy Glow Sheer Colour Sticks available. Not for me the prettily striped Healthy Glow Multi Colour Mariniere SPF15 highlighting powder. The only thing that caught my eye was the stick blush.
I even gave myself time over lunch to think about it. Hello, ladies. I have a whole drawer full of blush in all textures and shades imaginable. Did I need another blush? Do I need another nipple? Ok nix that last question LOL! 😀
But the answer, if you're wondering, is no. I do not need another blush (nor nipple) and let's face it, neither do you. But did I want it? For some godforsaken reason, I did. I wanted it so badly, I strolled back after lunch at a quick trot and got it – without even really testing it! Now that my friends, is lust 😛
I'm happy to report though, that ever since I brought it home, I've been using nothing but this blush for the past week. And that, my friends, is love! 😀
The Healthy Glow Sheer Colour Stick (which I'll call the Chanel Stick Blush for sake of brevity) is limited edition and is part of the Les Beiges collection. There are 3 shades available. N0. 20 (bronze), No. 21 (pink) and No. 22 (coral-peach).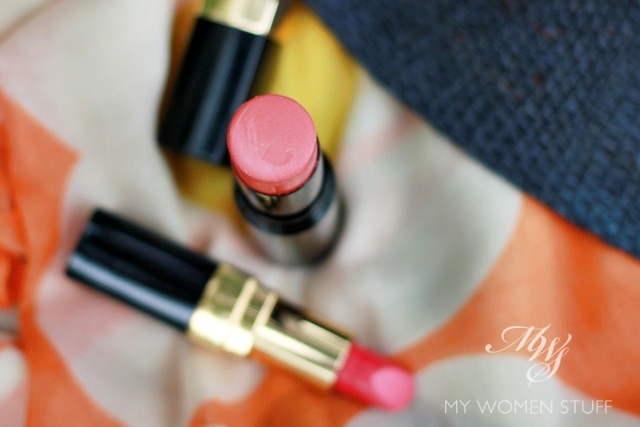 The one I picked up was No. 21, a pink toned blush that looks fairly solid in the tube, but which, when swatched, has these minute shimmer on the skin. It scared me a little in store. I wasn't sure if I was up to dealing with shimmer anymore, but I bit the bullet anyway, and I'm glad I did.
The shimmer on the skin isn't very noticeable at all. What it does do, is give dimension to the skin and a lovely hint of highlight. The texture of this cream blush stick is fairly dry. So it isn't creamy and oily and I liked that, because I didn't have a lot of luck with cream blush sticks before this. They tend to melt off my skin and make me feel icky. This didn't.
I've read that these Chanel Blush Sticks have been compared to their cream blushes very favourably. But as I've never tried their cream blushes, I'm not in a position to comment. Suffice to say that I like the texture of these blush sticks, they are fairly pigmented, and they last beautifully on my skin.
Remember I said it was pigmented? Well, be warned that it is. At the counter, the makeup artist used No. 21 on my friend by using his fingers. He picked up colour from the top of the blush stick, and patted it on the skin, blending as he went. The effect was to give skin a lovely transparent flush of colour that was natural and flattering.
I don't like messing about with my fingers as much, so when I went home and tried this, I used it directly from the tube. I lightly drew on a stripe on my cheeks and then quickly blended it out. It worked as well. But I will warn you that because it's quite pigmented, if you've got a light complexion, you will have to use a light hand or it can be too much colour. Another alternative is to use a brush, similar to this method. I personally like the direct method because it's quicker.
And this is what the Healthy Glow Sheer Colour Stick No. 21 looks like when drawn on skin directly from the tube, without blending. You will notice that it is pigmented yet sheer enough to allow the skin to be seen, and has a slight shimmer that adds some dimension.
At the counter, I was quite happy not to detect a scent, but when I got home, I realised that the product was scented. Not very heavily, but it is scented. Still, I forgave it because it looks so pretty when worn! 😛
Which, when worn looks a little something like this. I drew a stripe on my cheek and blended it out. You have to work fairly quickly, so do one cheek at a time and balance it out as you go.
I like how the colour is transparent, yet strong enough to be seen. No. 21 infuses skin with a lovely pink flush that I find very flattering. I did not try the other 2 shades on my skin (on hindsight, a better blogger than I am would have diligently swatched all the shades at the counter for you. I didn't 😛 ) but on my hand, No. 20 (bronze) is quite a deep bronzed shade that I'd peg strictly for contouring, and No. 22 (coral-peach) is a warmed peach-coral tone that will flatter those with a warm or golden skintone.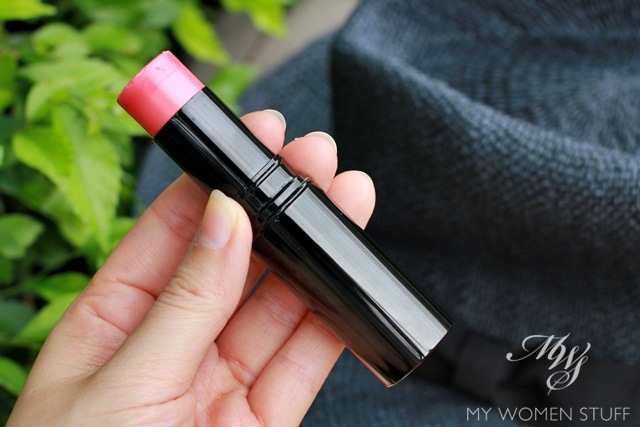 No, you don't need this. But if you want it, better hurry coz labelling it limited edition means Chanel is onto a winner here as it flies off the shelves! Me? I love this, and I'm glad I picked it up 🙂
IN A NUTSHELL

The Chanel Healthy Glow Sheer Colour Sticks are limited edition cream blush sticks that come in 3 shades. They are fairly pigmented and very easy to blend. The texture feels a little dry but it is very easy to blend with fingers and gives skin a very lovely flush of transparent colour. The longevity on my skin is good, lasting practically a whole work day and did not once turn oily nor slip through the day. I find them very easy to work with, and highly flattering when worn. One of the best cream blush sticks I've used to date!

PROS: Portable, Easy to use and blend, Flattering to most complexions, Not oily nor greasy

CONS: Limited edition, Pricey

WHO WILL LIKE THIS: Anyone who wants a portable, easy to to use blush product
For anyone interested, here is the ingredient list for these Chanel blush sticks.
Do you like using blush sticks? Did you pick up anything from Chanel's Les Beiges or Summer 2015 collection?
This was the only thing that caught my eye. I actually also liked the look of the Stylo cream eyeshadow sticks. I bought one last year but passed on them this year, even if I was quite taken by one of the bronzed shades. I was also a wee bit tempted by the Mariniere No. 1 powder which gave skin a lovely illuminated effect, but the feeling soon passed. But what did you pick up? Come on and share! 😀
Paris B
Chanel Healthy Glow Sheer Colour Sticks come in 3 shades – No. 20 (bronze), No. 21 (pink) and No. 22 (coral-peach) Price: RM145 | US$45 Availability: Chanel counters and boutiques
[show_shopthepost_widget id="782191″]