Remember how I crowed with glee about finding my "Perfect Mascara" from Shiseido and then howled with despair at the cost it would cost me to upkeep that perfect lash? Ah guess what? I found a reasonable replacement in the ZA Cosmetics Impact Lash Mascara! It might interest you to note also that ZA Cosmetics is one of Shiseido's sub-brands too so that might explain something 🙂 That said, I tried the ZA Cutie Curl mascara many years ago. I binned it quite quickly. Hated that one 😛
I'd been trialing this mascara for quite a while now to be very sure about how I felt about it. It comes in a typical mascara tube with a light pink and black colour scheme. I can't be too sure about this but I think ZA has in fact re-branded themselves quite recently, turning their brand colours to pink when it was blue before. I had never quite paid much attention to this brand for various reasons. Mainly because it just never caught my attention! But I just last week bought a sparkly lipgloss from them so I'm keen to see how that will fare 🙂
But today its about this Impact Lash Mascara in the Volume formula and what I think of it.
This is their Volume formula which is supposed to "Lavish eyes with thick, sumptuous lashes". The brush is curved and although it looked long, it is actually quite a good fit for my eyes. It is supposed to be have been designed for Asian eyes and it suits mine which are quite flat.
The bristles, as you can see, aren't very long nor are they placed too close to each other. For some reason though, it works for me. They manage to catch most of my lashes in one sweep and the effect is quite dramatic, at least for me, because my lashes are quite non existent to start with.
But enough talk. Let me show you photos 😀
See why I'm happy? This ZA mascara just turned my lashes from nothing to something 😛 This is about 2 coats on my lashes.
I do have one gripe. Some days, when I apply the mascara, it applies a little clumpy. Other days, it applies easily. This is, I guess the difference between this and the Shiseido Perfect Mascara or RMK Curl mascara or even Paul & Joe Curly mascara which has no problem with clumpiness whatsoever. But then those are also more than double the price of this one. Stands to reason.
I've found that to avoid this clumpy problem, I brush the mascara wand lightly on a piece of tissue before applying to my lashes and then the problem is taken care of.
One additional benefit (other than price) for me is that this mascara is much easier to remove than the Shiseido Perfect Mascara. I can remove it quite easily either with eye makeup remover or cleansing oil and warm water. It lasts all day without smudging and another very important point for me – does not weigh down my lashes! If anything, it holds them up in a curl all day long and that makes me very happy.
In a nutshell
An affordable mascara that delivers sufficient volume and length to define my lashes. It is easy to apply and stays on all day without smudging. Removal is easy with regular eye makeup remover or cleansing oil and the formula does not weigh down my lashes. I am quite happy with this mascara and will definitely consider a repurchase.
Pros: Affordable, Holds my lashes in a curl all day, Does not smudge on me, Adds volume and some length
Cons: Formula can be a little clumpy sometimes
I have read of people having problems with flakiness. I did not experience this. I wore this, and watched Real Steel where I teared up and sniffled a little – its a feel good movie ok? I felt good 😛 – and it was fine. Unlike Majolica Majorca which I cannot use, I had no problems with this one.
Did you watch Real Steel? When I first saw the trailers I was a bit blah about it. But I went to see it anyway, for want of something better and I loved it!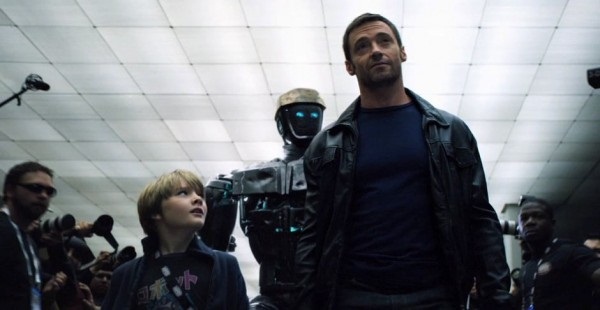 I know everyone loves Hugh Jackman in it but I liked Dakota Goyo who played 11 year old Max Kenton. Adorable little boy with an earnestness in his eyes that made it real (and his complexion!). Critics say its a tired plot but I say so what. It was a feel good movie and I felt good. I love rooting for underdogs which this movie is all above, and I enjoyed the robot fight scenes very much. So I say watch it, don't expect too much, and you might even enjoy it as I did 🙂
As for the mascara, give it a go. You might be surprised too 🙂
Have you tried the ZA Impact Lash Mascara? It comes in 3 formula and I don't know how the others fare yet. Would like to know what you think if you've tried this 😀
Paris B
ZA Cosmetics Impact Lash Mascara comes in 3 versions – Volume, Length and Wide Eyes and retails at RM32.90 at ZA counters at most leading pharmacies. Watch out for discounts!