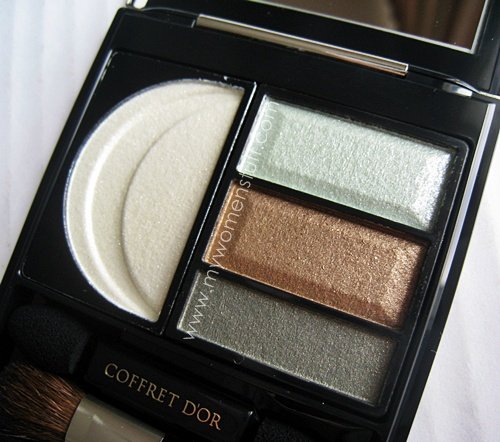 Kanebo Coffret D'or Beauty C Curve Eyeshadow palette – 05 Khaki Green
I picked this one up a month or so ago from the Kanebo salon and I believe that this one is a new design from Coffret D'or.
I used to be a huge fan of Kanebo makeup but they got boring after they launched Coffret D'or. This has been the first Coffret D'or item I've purchased in a long while and I must say I rather like it. Been using it and its versatile for work and play.
As with all Japanese style eyeshadows, the colours do tend to be rather light and shimmery. The reason I got this one and not the previous palettes is because there is more colour and less shimmer in this palette.
There are 5 colour palettes available (view here). Mine's 05 Khaki Green – no prizes for guessing why 😛 I'll have swatches up in a few.
Paris B
Kanebo Coffret D'or Beauty C Curve Eyes retail at RM130 at all Kanebo cosmetics counters and Kanebo International Salons