I've just been informed by the Organizers that there's a change of date in the REN Skincare Workshop due to some unforseen circumstances. The new date and time is 19 July 2009 (Sunday) at 11am-1pm.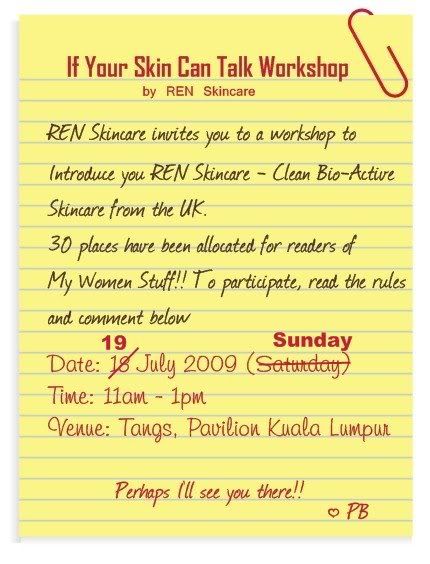 As 12 participants from the last announcement had already re-confirmed their places, there are now only 18 places left.
Leave a comment below telling us "If my skin can talk….."
First 18 readers to leave a comment below stating that they are confirmed to attend and telling us what their skin would say will be assured of a place at the workshop. If you left a comment previously and have re-confirmed your attendance with me, there's no need to leave a comment.
The REN Skincare Workshop will be an introduction to REN Skincare so do come and join the party if you'd like to find out about this new skincare brand in town.
Paris B