Catching up on the 30 lipsticks in 30 days project with Day 29 and another favourite Maybelline lippie!
Maybelline 3D Collagen Watershine #304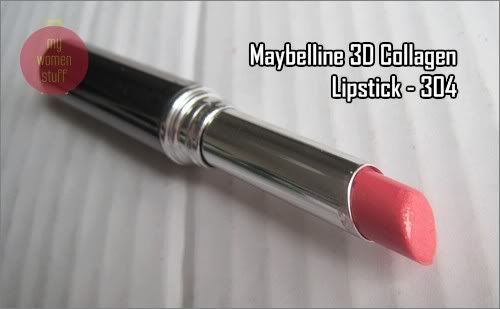 Early in this series, I featured a Maybelline 3D Collagen Watershine lipstick in a bright sheer red. As we near the end of this series, I'm feature my favourite Maybelline 3D Collagen lipstick in #304. All you see in the picture is all that's left of this lipstick! I didn't even realise I was running out until I took this picture – time for a back up? 😛
It looks pinky but on my lips #304 is a light sheer peach I use whenever I'm too lazy to think of what colours will go with my look of the day. This one goes with practically everything!