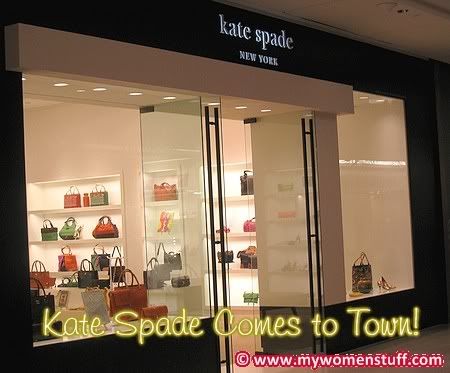 I walked past the Kate Spade store at The Gardens MidValley one day and had to double back to make sure I saw correctly. Yes, I did and yes, Kate Spade has finally opened a store here in Malaysia.
Kate Spade was famous for her colourful nylon bags which was all the rage during the 90's, especially for the Kate Spade diaper bags. Till today, I associate Kate Spade with diaper bags and expensive ones at that! Being really into bags, I used to look at them online and in Singapore. The nylon ones don't attract me much I have to say. Be it Kate Spade or Prada nylon bags don't feel longlasting to me and so I steer clear of them. Besides, I always feel that paying over a thousand Ringgit for nylon or hundreds of dollars for nylon is mind boggling.
However, I rather like the leather bags from Kate Spade. The leather feels nice and the bags aren't super heavy. I bought a Kate Spade leather bag from Singapore a couple of years ago.
It was at a heavy discount so I'd say it was a decent mid 3 digit price (RM) and it looked classic which is what matters to me. I liked how the inside of the bag had these surprisingly cheery polka dot fabric and the rope strap really called my name. I still carry it from time to time. 🙂
Here are some other bag designs from Kate Spade.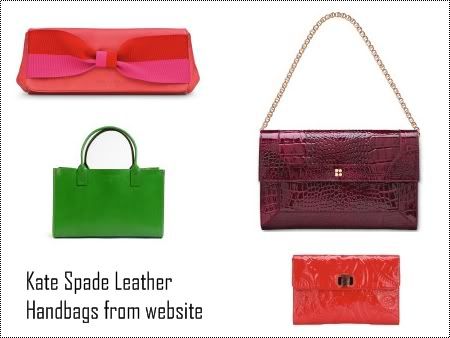 That green is signature Kate Spade green and I really like it! However, prices in store are upwards of RM1000 a leather bag so my wallet will thank me NOT to look for now. In Malaysia, Kate Spade is presently at The Gardens at MidValley.