Yeah I'm a little behind on my 30 lipsticks in 30 days project but I'm going to finish this one 🙂 Today we have another lipstick from Clinique.
Clinique High Impact Lipstick – RSVPink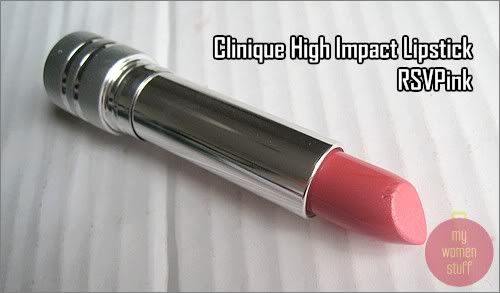 Clinique's High Impact lipsticks feel harder and drier than the Buttershines which I love. However, the colour pay off is better and I love this colour in RSVPink.
What it is in the tube is a soft pink. This colour is pretty much what you can expect on your lips.