Week 4!! Already!
If you haven't won anything yet, there's still 2 more chances to win. This week, the prize is sponsored by LovingMinerals.com.
The Prize
Loving Minerals has been another very supportive sponsor and I truly appreciate that they are taking part again. This week's gift is very very generous!
3 … yes THREE lucky winners will stand the chance to win RM120 worth of products from Loving Minerals!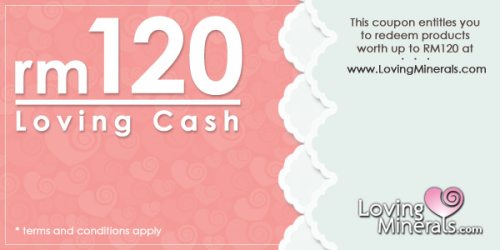 If the winner is a registered member of Loving Minerals you will win an additional prize of a Loving Minerals 100% Synthetic Dual-fiber Stippler Powder Brush.
I know you are just chafing at the bit to enter yes?