I used to read a lot about floral waters in cosmetics, in particular rosewater and lavender water. It has been used in cosmetics for a very long time to freshen and soothe the skin and is quite possibly the origins of what we now know as toner
I'd never really tried them until I came across the ones from the French organic brand Melvita.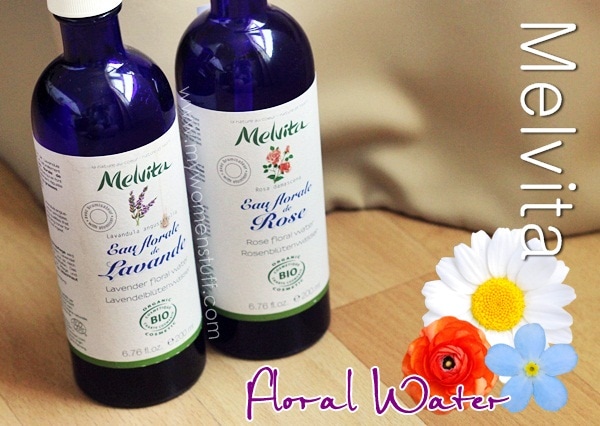 Can I just say up front that I absolutely love the impractical heavy deep blue glass bottle packaging? I love it! Its heavy and if you are the klutzy sort, you could quite easily let it slip through your fingers and have it smash on the floor. But I love it nonetheless because it lends an old world charm to my skincare routine.
Plus, the waters are a really very nice treat for the skin