First off, HELLO FRIENDS!
Thank you so much for all your kind words and concern and well wishes after that last post. I truly appreciate it all and I hope never to have to repeat it! With that, I'm going to just get right back into the swing of things, because well, that's the best way to go about it right?
And what better way than to jump back than with a spot of colour. The Urban Decay Vice Lipsticks were launched a few months ago with a mind-boggling array of over 100 lipstick colours in 6 different textures. I don't have them all, naturally. I wasn't important enough to be seeded nor offered to try, but they interested me for one simple reason – they were actually pretty affordable.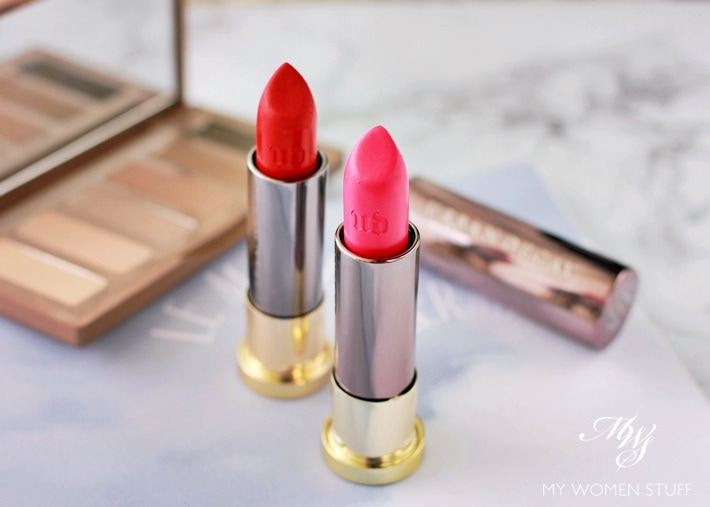 Well, I use the word "affordable" loosely, because it still is pricey at RM70 (US$17), just less so, compared to many new lipstick launches from all the major brands. I eventually scored 2 samples out of the whopping 120 shades available (I'm told that not all are available here yet – they'll trickle in) in the Vice Lipstick range, that basically supersedes and revamps the whole Urban Decay lipstick lines.
They have been out a while by now, and I'm sure that many of you already have tried it and have views on it, so you know the drill – let me know what you think 😉