Ladies in Subang Jaya, rejoice! You now have a pretty decent mall on your doorstep where you can get some nice beauty products and brands.
The last time I took a walk through Empire Shopping Gallery, I could not help but notice how much of it catered for women. Verily! It is great to not have to battle traffic jams to head into KL city to indulge in some good brands and promotions.
Kiehl's and Shu Uemura stand out with their standalone boutiques on the Ground floor strategically located near the entrance. Off an on, Kiehl's has special RM10 off RM100 purchases and I believe previously, the nearest Kiehl's boutique for those living in Subang Jaya would be 1 Utama.
Shu Uemura too has a standalone boutique, which I would have appreciated when I lived in Subang Jaya. I hated having to trundle down to KL everytime I needed my eyebrow pencil sharpened 😛 When you realize that Shu Uemura has only just opened their standalone boutique in KLCC after so many years, its indeed something that there's one right here in Subang Jaya!
There is also a Ken's Apothecary – a store I have not seen in a very long time. The one I know of used to be in Bangsar (but its since closed down) You can get skincare brands like Dr. Sebagh, Dr. Brandt, T. leClerc, Laura Mercier, Annick Goutal etc here but I'm not sure if all the brands are carried in the store. Still, its great to see it again!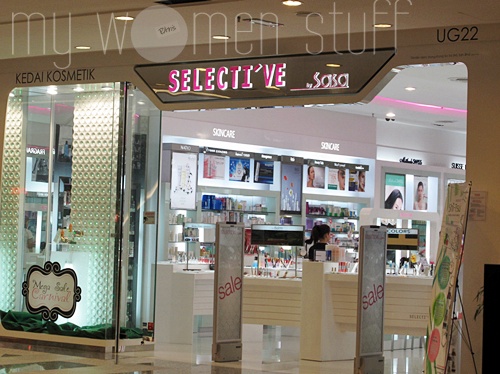 Sasa Selective is here too. Sasa Selective is supposed to be the "higher class" sister of Sasa stores. You can get TheBalm products here but I found the sales assistants just as clingy and pushy so I did not linger very long.
There is TheFaceShop where I bought some sheet masks on sale, Crabtree & Evelyn, and of course a Sothys salon at 128 Faubourg.
If you live in Sunway or near 1 Utama or even in Kuala Lumpur city, these may seem "regular" but I know what its like to feel left out living in Subang Jaya, and not have access to the bigger brands and products unless you head out of the area. Also, I'm sure those living in Shah Alam would like the access too yeah? 🙂
Its sorta nice that the slightly more "cult" brands are available at Empire Shopping Gallery. After all, Parkson at Subang Parade will have the usual Estee Lauder, Dior, Chanel etc so its nice to have alternatives.
Are there any other beauty gems I might have missed? 🙂
Paris B