If you are like me and spend the longest time putting on mascara, fearing to get poked in the eye by the mascara wand, or fearing having mascara smeared over your lid, would you use a vibrating mascara wand?
Well, the folks at Lancome and Estee Lauder certainly think so!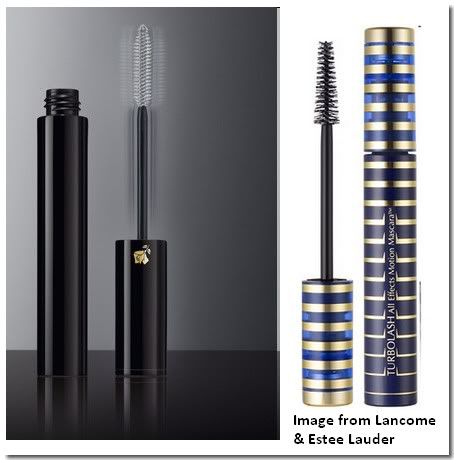 Lancome has come up with an Oscillation Mascara (US$34) which at a press of a button, vibrates to coat your lashes up to 360° .
Not to be outdone, the other cosmetics giant Estee Lauder introduces the Turbolash All Effects mascara (US$30) which also at a touch of a button, vibrates to coat your lashes with the mascara.
I'm not sure if I dare have those vibrating brushes near my eyes especially because I already have short lashes to start with. That said though, I'm game to give them a try, although I will balk at paying those asking prices! I wonder when we'll get them here (or if they are already here in Malaysia) so I can check them out. 🙂
Dare you risk a vibrating mascara wand near your lashes?