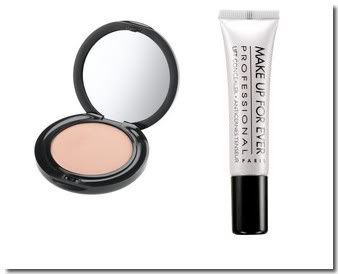 I discovered concealer by accident.
Someone had sent me a pan of Benefit Boi-ing Concealer
but at the time, I was not so familiar with makeup, and had no idea what a Boi-ing was. So, I tossed it in my drawer and forgot about it, until one day when I came across it again. A quick Google search told me it was a concealer by Benefit Cosmetics and another quick Google search taught me how to apply concealer.
Voila! With concealer, my eye circles from late nights had magically disappeared! I looked fresh, bright eyed and bushy tailed, ready to tackle yet another daunting work day! 🙂 Next, a dab on concealer on any blemishes or uneven pigmentation and suddenly, flawless skin!
Now, concealer is indispensable for me. Let me show you the difference having concealer on makes to the under eye area. Be warned, scary untouched up pictures ahead! Continue Reading