I have a theory about using lip balm, that centers on it causing over-dependancy. But don't take my word for it. It's just my personal theory LOL In cool, dry weather, I welcome lip balm to prevent chapped lips. But not otherwise.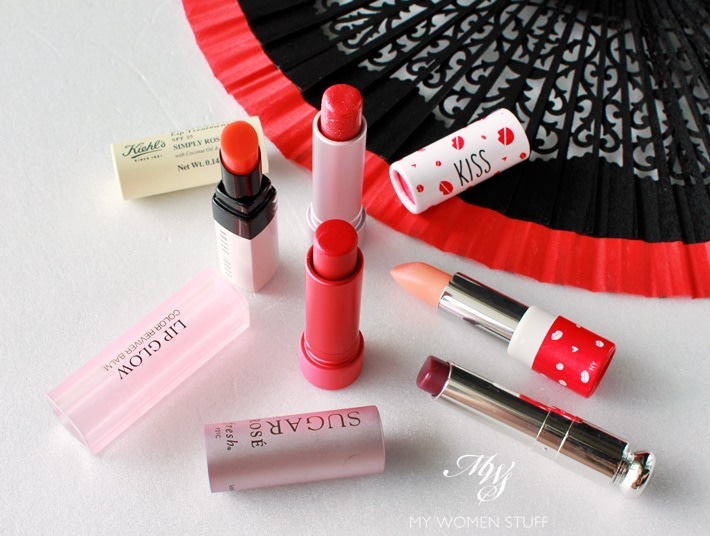 That said, I've found myself reaching for certain lip products in my stash in recent times. I blame the weather. It's been hot and cloudy by turns (which is playing merry hell with my health!) and I just don't really feel like putting on lipstick. So, I go for something light in colour, and balmy in texture. Just to give my lips that little bit of shine and a hint of colour.
For this purpose, tinted lip balm serves its purpose. It's generally lighter in colour than most balm-lipstick hybrids, and gives lips a bit of shine. Here are 5 I've been using lately – what are your faves?