Tarte Cosmetics is a brand I'd never heard of till fairly recently, in the past few years. I'd tried a few of their items and I must say that I do like their shadows very much. I don't talk about them (I don't know why!) but the quality is good, and their palettes always grab my attention. The texture is very soft however, and I am always on tenterhooks whenever I have them shipped to me, because I'm afraid of breakage (happened to me once). You read it right folks! As of now, I have no idea where to get Tarte Cosmetics outside of the USA and especially not in Malaysia.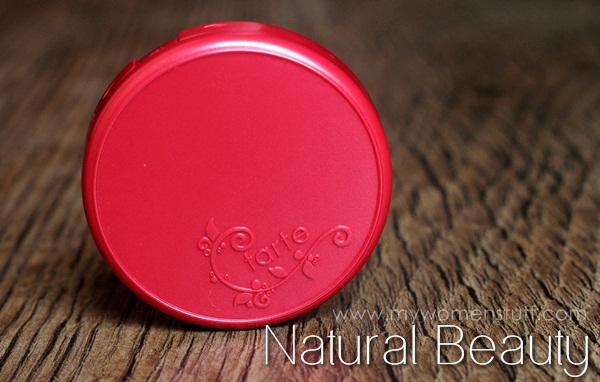 But I wanted to share this with you anyway, because the world is much smaller now and I know that there are ways and means of purchasing items that may not be available in local stores 😉 I also want to talk about one of my favourite brands – I get tired of the same old same old, as I'm sure you are too 😉
I have accumulated a few of these Tarte Amazonian Clay Long Wearing Blushes by now, but this particular one in Natural Beauty is a favourite. The colour of the case reflects the colour of the blush and as you might expect, its a pretty bright red! It does however, live up to its name of Natural Beauty so although it is very bright, it is very easy to wear.