When I had my eyes zapped with a laser (read my experience here) it was partly because of convenience, but a part had to do with vanity. I wanted to wear pretty sunglasses dammit! 😛 Anyone who's had to fork out lots of money for prescription sunglasses can tell you how that feels (and back in the day, they are never as pretty as those you can buy off the rack) and secretly, I'd always hankered after a pair of aviator sunglasses. I know, blame Top Gun LOL! 😛
But one of my side-effects of undergoing lasik is light sensitivity. For me, wearing sunglasses isn't purely for vanity. I need to wear sunglasses when I go out in the day because my eyes are just too sensitive to the light.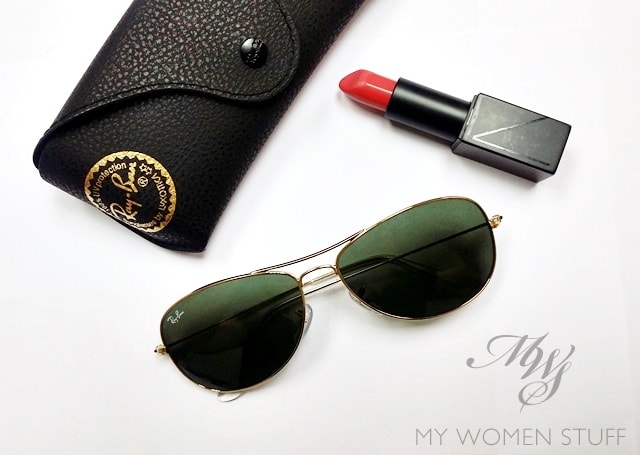 So, coming back to aviators. I'd always wanted a pair, preferably with polarised lenses. But every pair I'd ever tried (Ray-Ban does the popular ones) looked weird on me. The large tear-drop style of lens just didn't sit well on my face and trust me, I have a big face. I should be able to handle aviators!
But one day, I came across a newer, slightly more updated design of the Ray-Ban aviator online which they call the Cockpit Aviator RB3362 and on a bit of a whim, I picked it up. The online reviews (there aren't many) say that it's smaller and somehow, more suited for Asian faces. That's me! 😀