I was first introduced to one of my favourite skincare brands – Antipodes – through TNS Skinlabs and since then, I have implicitly trusted the selection of brands they carry or offer for me to try. Some hits, like Antipodes, some misses (never liked the Shikai haircare). So, when I was offered a chance to try another natural skincare range from New Zealand, I agreed to have a go.
This was The Herb Farm, a brand I'd never heard of before this.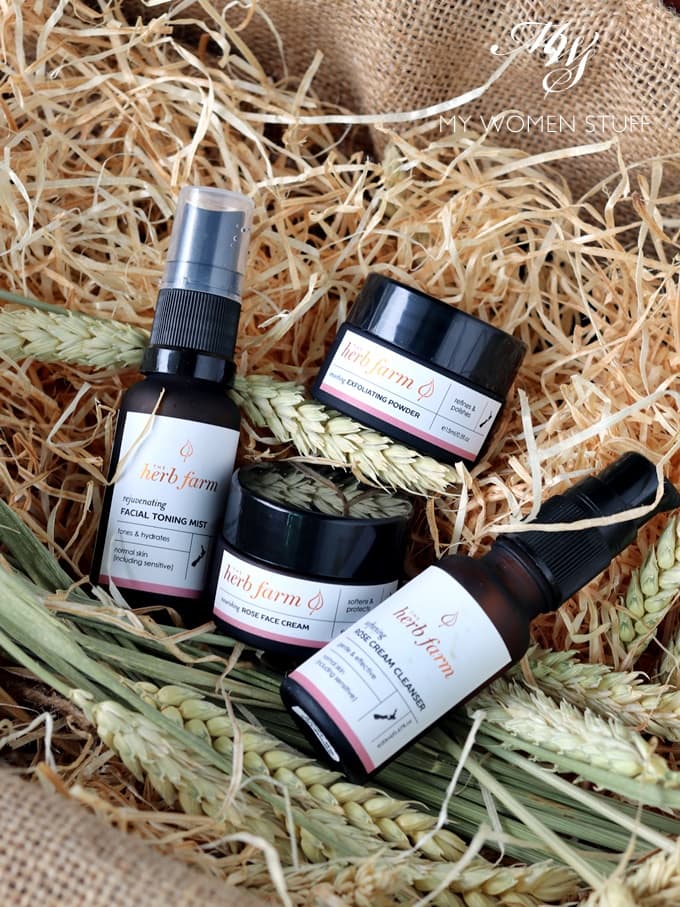 I was gifted with a set of trial-sized skincare, that is fairly affordable if you'd like to try something new, and is a good enough size to last you about a month or a little more. The set I have is The Herb Farm Normal (including sensitive skin) skincare mini set and there is another for oily-combination skin.
The Herb Farm is a family owned business in New Zealand, and their skincare range focuses on using natural ingredients, using herbs and herbal remedies. I can't deny I was quite intrigued.