I'd been on the lookout for a good eye cream for a while. I thought I was fine line free. Rather, I did not think I had that obvious fine lines – just like I think I'm going to be 18 forever I guess 😛 When I tried the StriVectin SD eye cream, I suddenly noticed fine lines I never saw before because they were gone! Its like how you never notice something when its there until its gone.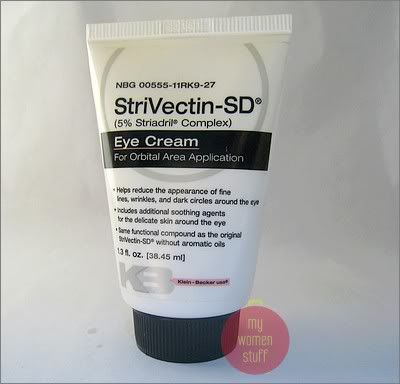 Just 1 application of StriVectin-SD eye cream and suddenly I realized that my eye area was looking smoother than I ever remembered. I was a little stunned. I never expect things to work immediately you see, but StriVectin-SD eye cream did.
The StriVectin-SD eye cream works using the same anti-wrinkle, fine line busting formula as the original StriVectin-SD for stretch marks turned anti-wrinkle buster. The difference is that its now been formulated for the sensitive eye area so the aromatics have been removed.
I use only very very little. The cream is a concentrate so you are advised to only use a dab and massage it into your eye area. I swear, the results are truly (almost) instantaneous and my eye area feels so smooth after that. Here's a visual example of what I mean (warning: big scary eye pics!).
Continue Reading